2. Living Conditions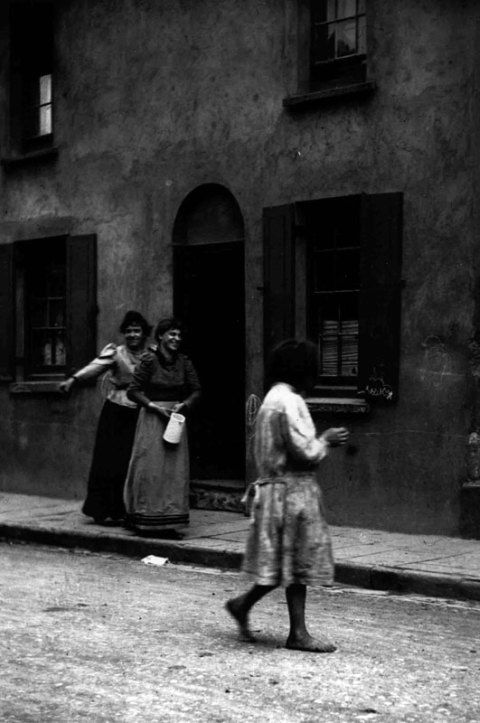 (I was) born in 1908. The thirteenth of January, one of twelve children. Living up in the valleys, in Treorchy. A miner's daughter. And I left school at eleven, because I had a sister. I think she had meningitis and she was dying, downstairs, no hospitals to take her then and there was one younger, so I had to look after the baby. So I didn't get any more school, and the housing conditions were shocking. The floods used to come in periodically from the river at the back, the Taff. We had to put sacks, planks up. We were upstairs, up in the bedrooms. And then you'd come down, and one day I was cleaning the pantry and a rat went right over me from the river. It was terrible. The hygiene was dreadful. It was a wonder we survived. The toilet was down the bottom of the garden, no bathroom, and then we used to have a tub in the kitchen. That's where we used to bath, all the children in and out. It was very primitive.
Mary Kingston, born Treorchy, 1908.
MWL archive no. 8539. Recorded by R. Scadden 1996.