King Coal: The Mining Experience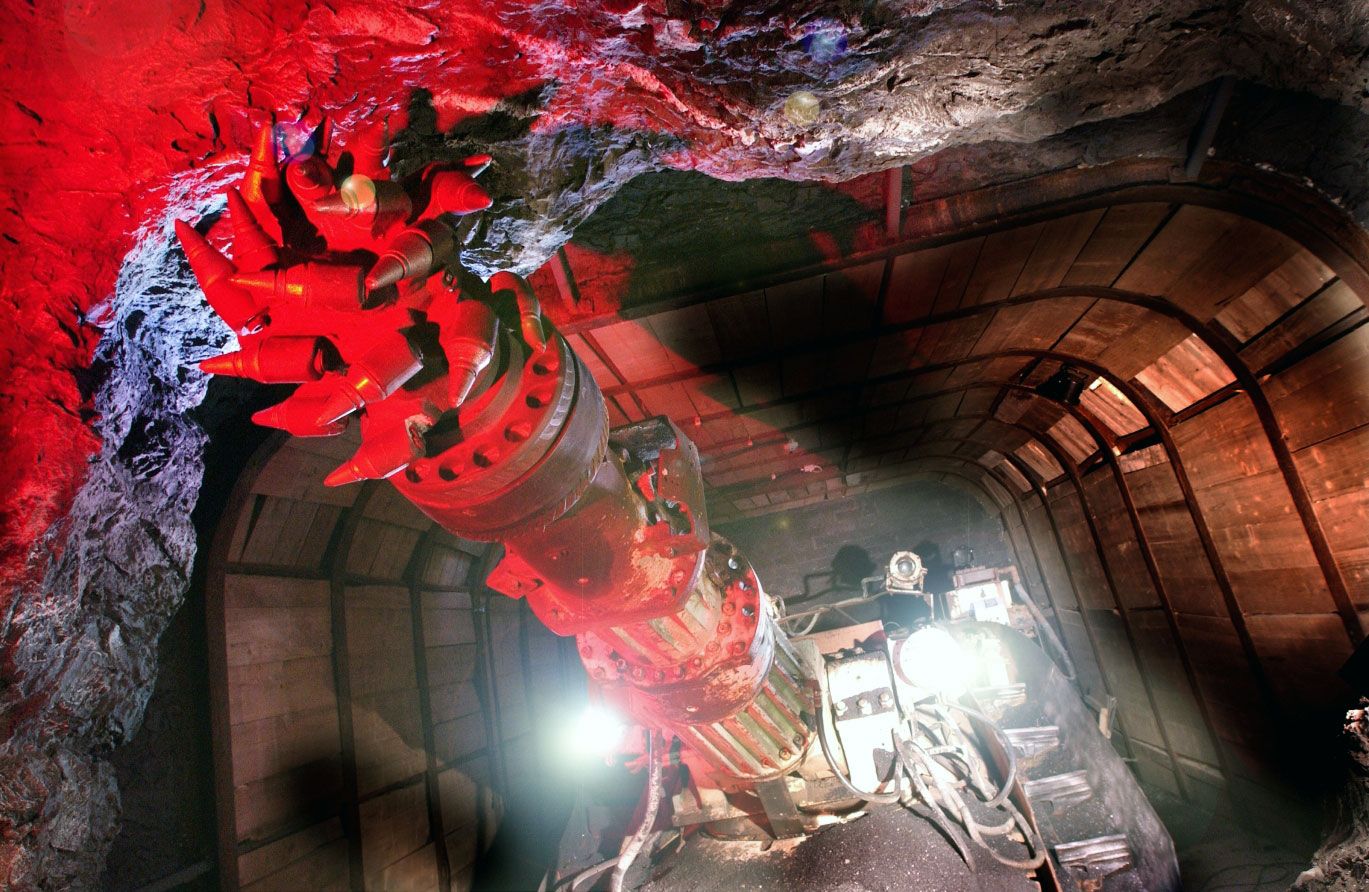 Enjoy an exciting audio-visual experience with exhibitions of modern mining equipment in the Big Pit Mining Galleries.
Set into the hillside above the colliery, the galleries house simulated underground workings and a multi-media presentation telling the story of how the Welsh mining industry evolved.
From the collier craftsmen into the sophisticated, mechanised modern industry of today, the story begins with a short film followed by three display areas. See how miners reach the coal by using explosives or large rock cutting machines.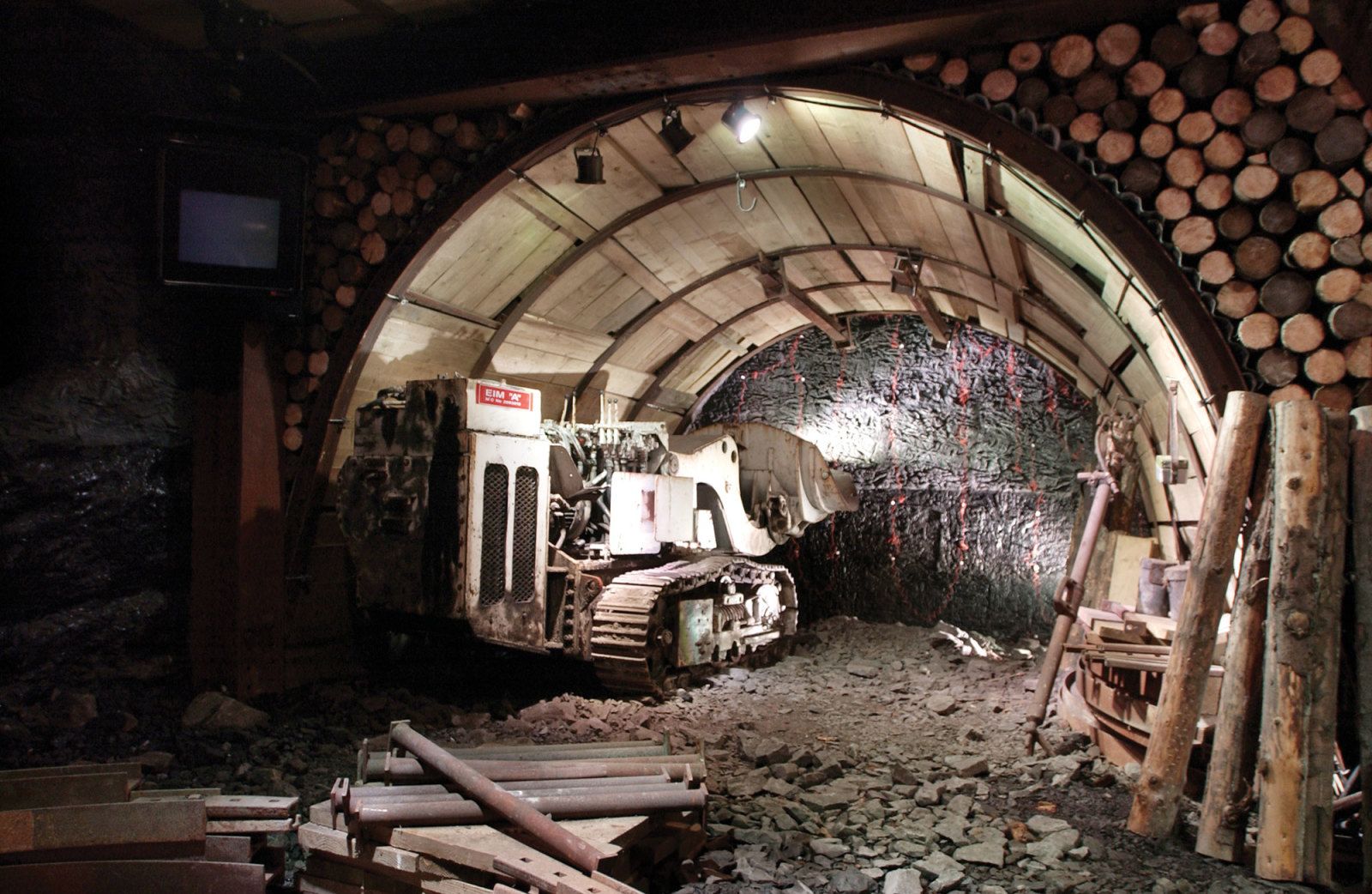 View a reconstructed 'Power loading' coal face of the 1970s with armoured conveyors, hydraulic roof supports and a cutter/loader, which cuts the coal by means of tungsten tipped picks attached to a revolving drum.
There is also an earlier type of coal face (1950s/1960s) with an undercutting machine - a huge chainsaw. After the coal was cut it was filled onto a conveyor belt by hand, while the roof is held up by the traditional wooden posts or 'pit props'.