The Pithead Baths
The Pithead Baths building houses four exhibition spaces and uses objects and images to tell the story of coal mining in Wales.
Themes include children in the mines, health, home life and the mining communities. See how the life and work of a Miner has changed from 1850 to 2000.
Learn about the Geology and Uses of Coal, Mining Disasters and Rescue, discover the role and impact of Trade Unions and Nationalisation, and get a closer look at some mining memorabilia.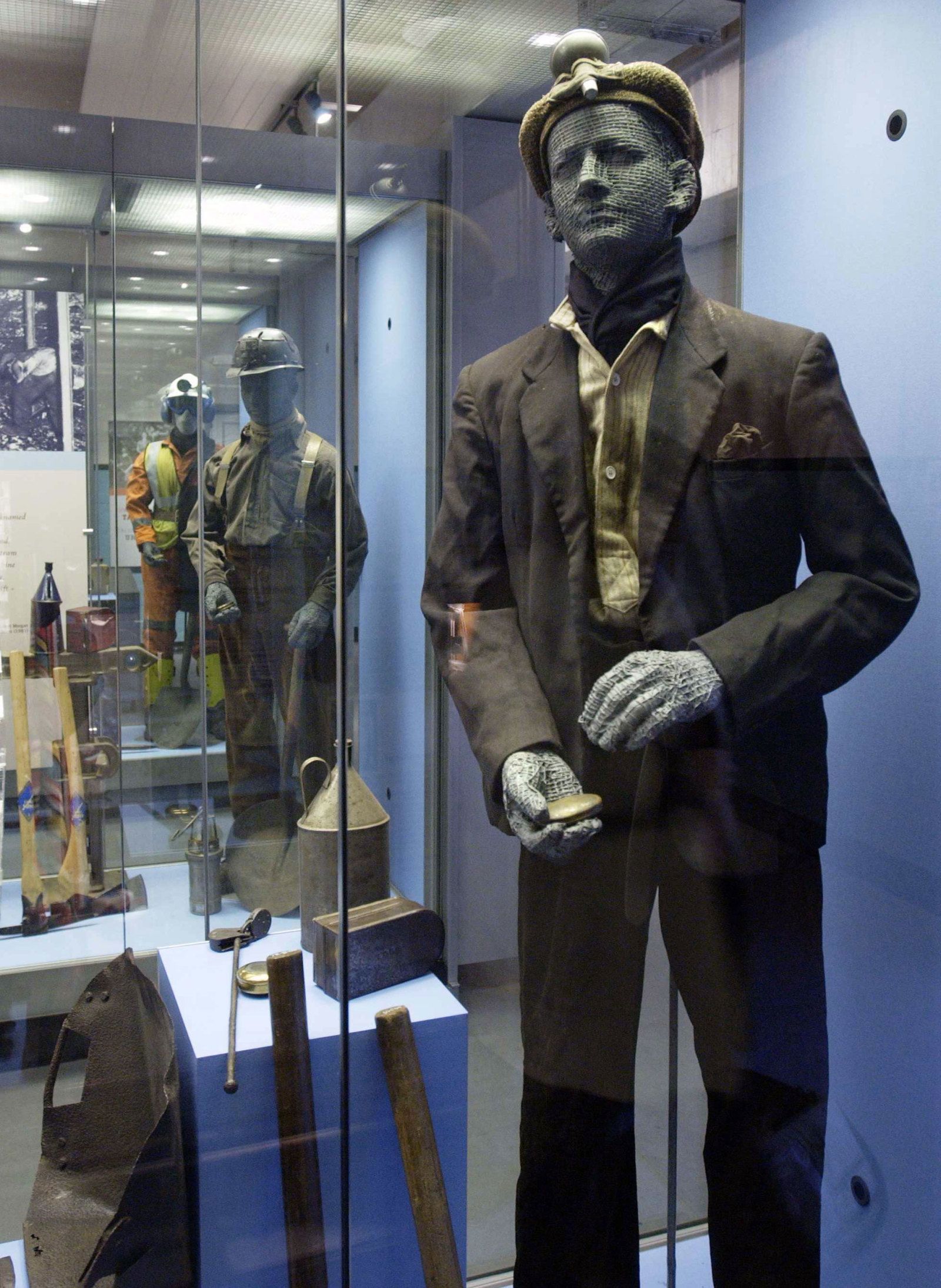 Walking through the pithead baths today, it's difficult to imagine the great impact these buildings had on the lives of the miner and his family.
Prior to the introduction of baths, miners had no option but to travel home dirty and wash in a tin bath, in front of the fire or outside in the 'bailey' (back yard).
Each miner had a 'clean' locker and a 'dirty' locker located in different parts of the baths. Leaving his ordinary clothes in the 'clean locker', the miner changed into his working clothes ready for his shift underground.
Afterwards the miner left his work clothes in the dirty locker where it would be dried, ready for his next shift, by hot air constantly blowing through the lockers.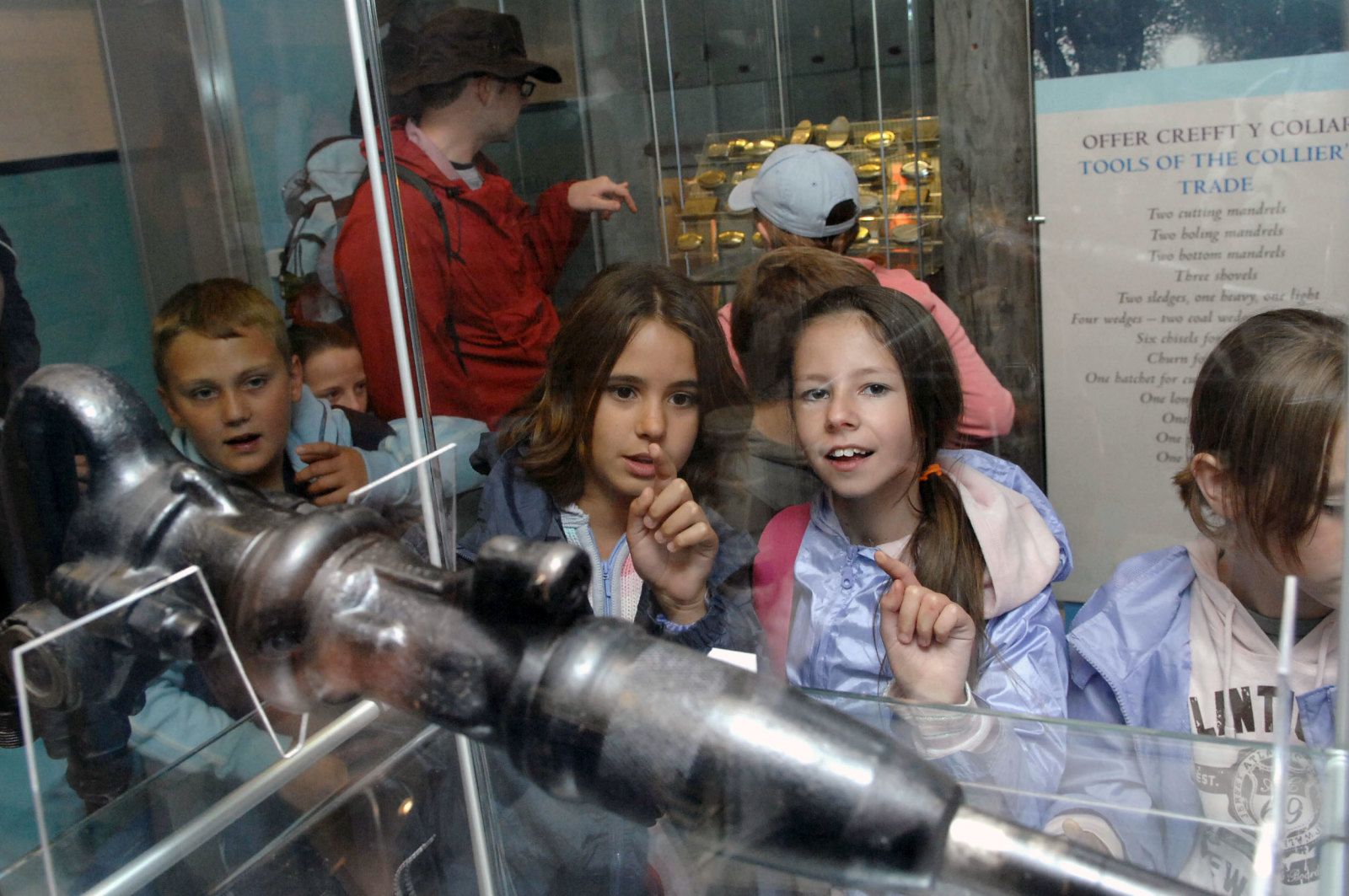 There is also a multifunction space serving as an education room, packed lunch room and lecture theatre, housing both temporary and permanent exhibitions. The permanent exhibition deals with the controversial subject of Energy Sustainability.
Big Pit's Medical Centre is located next to the Pithead Baths and canteen. After nationalisation in 1947, health and safety procedures improved and proper medical centres were built and attendants appointed.
Most of their hours were spent treating the day-to-day cuts, bruises and strains that miners had suffered. However, at times the attendants had to care for miners who had been seriously injured underground. The voice that you can hear in the medical centre is that of Mrs Phyllis Jones, a former colliery nurse in Cynheidre Colliery.