What's On
Event

:

Museum ExplorAR: A living guide to the galleries
National Museum Cardiff
Finished
Cost
£10 per hour, with refundable deposit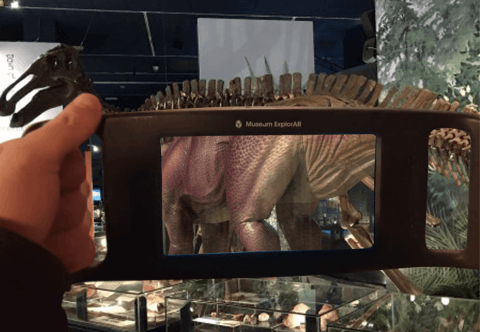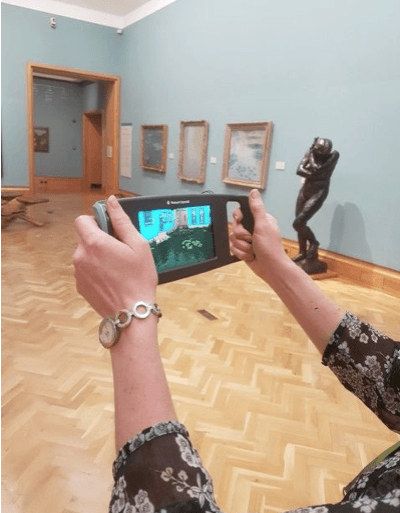 Witness the Museum with the magic of augmented reality (AR) animation.
Pick up a handset from the shop and choose between the following experiences, available in Welsh, English and Japanese:
Monet's Waterlily Garden

Explore the inspiration for Monet's waterlilies and discover more about the paintings in the gallery; look out for Monet and the Davies sisters who collected most of what you see before you.

Underwater Life

Become immersed in an underwater world and see our collection of sea creatures come to life in the marine gallery. Explore the wonders of the deep and watch out for the shark!

Dinosaurs and Pre-historic Creatures

See some of our dinosaurs in the Evolution of Wales galleries come to life and swim with prehistoric creatures like plesiosaurs, ichthyosaurs and ammonites.
Units are availabe to hire for £10 per hour, with refundable deposit.
Suggested time per experience: 20 minutes.
Plan your visit
What's On