Bronze Age Gold from Wales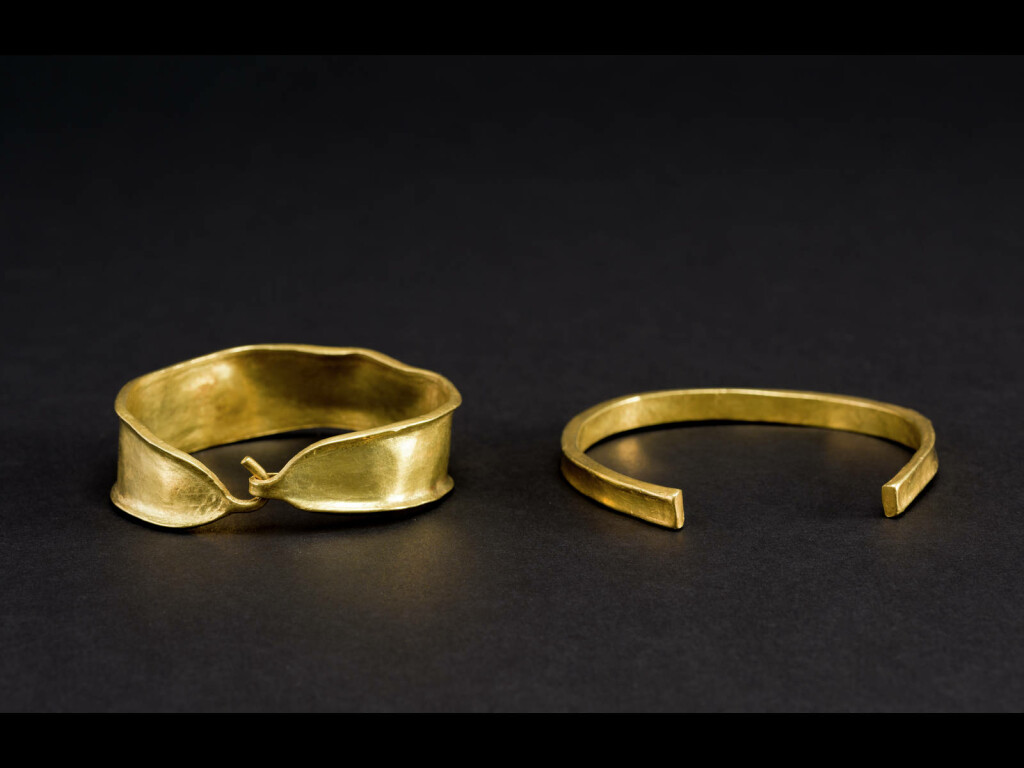 The Maesmelan Farm hoard, near New Radnor, Powys
This is a hoard association of two gold armlets or bracelets of Middle Bronze Age date (1500-1275 BCE).
The bracelets were discovered in May 1981 on the surface of a ploughed field on Maesmelan Farm. The field had been ploughed for the very first time, earlier in the year. The find-spot was located on a south-west facing slope near the mouth of a dry valley. An archaeological excavation of the find-spot was undertaken by staff from Clwyd-Powys Archaeological Trust in February 1982. Unfortunately, no additional information about the original burial context of the hoard was found and no further Bronze Age artefact finds were made.
One of the armlets with a hook and pin fastening is closely stylistically similar to two examples present in the Capel Isaf, Manordeilo hoard, suggesting they are of similar date. Analysis of the metal composition of these two armlets has also similarly shown a low copper content, more typical of earlier Bronze Age gold compositions.
The hoard was found to be treasure at a Treasure Trove Inquest held in Presteigne in April 1982 and acquired for the national collection in the same year.