Bryn Eryr now open at St Fagans
Bryn Eryr, our Iron Age farmstead, is now open to the public. The building, which is based on an archaeological site from the time of the Roman conquest, is a recreation of a small Iron Age farmstead near Llansadwrn in the eastern corner of Anglesey.
Bryn Eryr is open daily 11am–4pm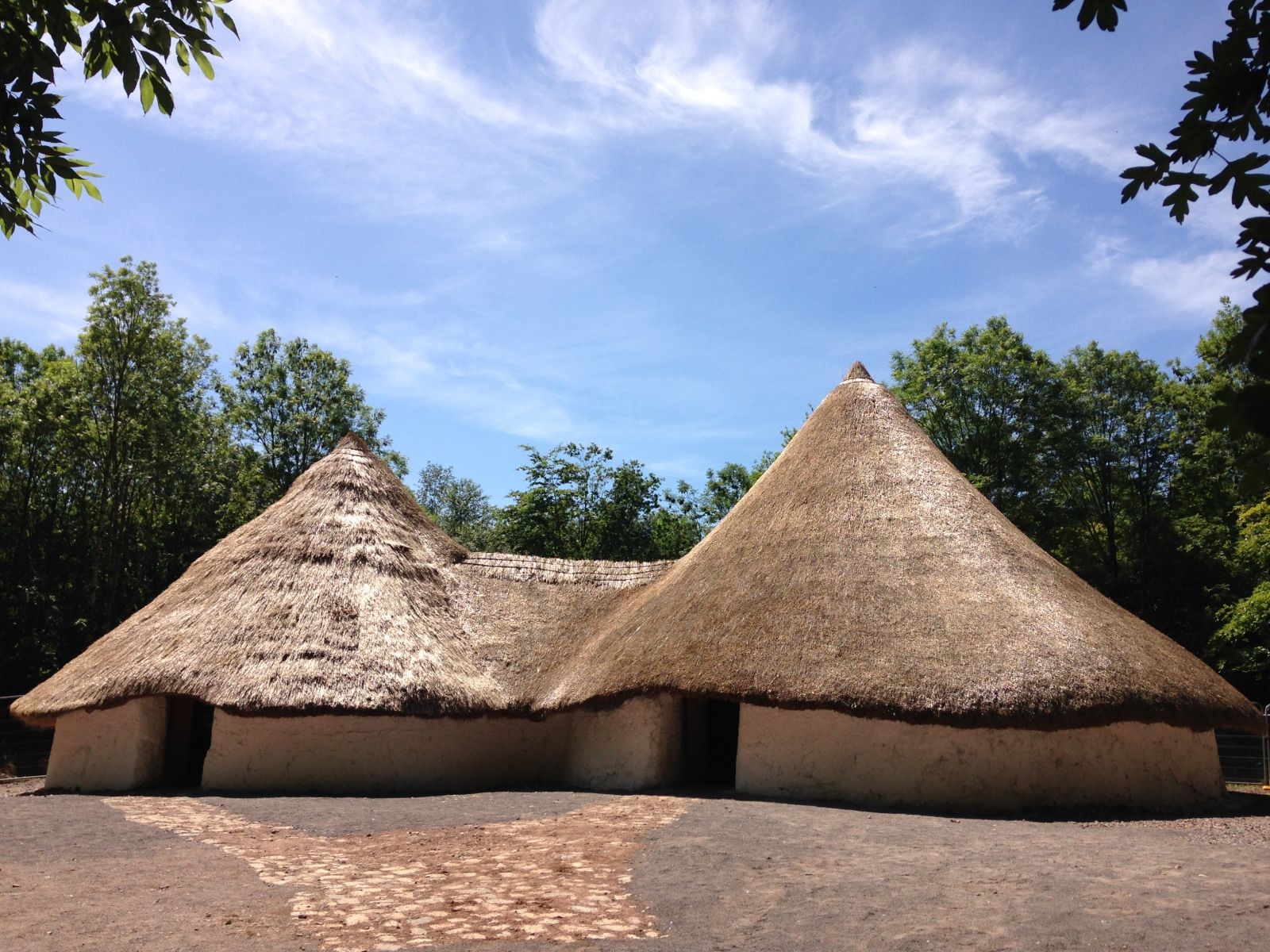 This rural settlement consists of two roundhouses with six-foot thick clay walls and large conical thatched roofs.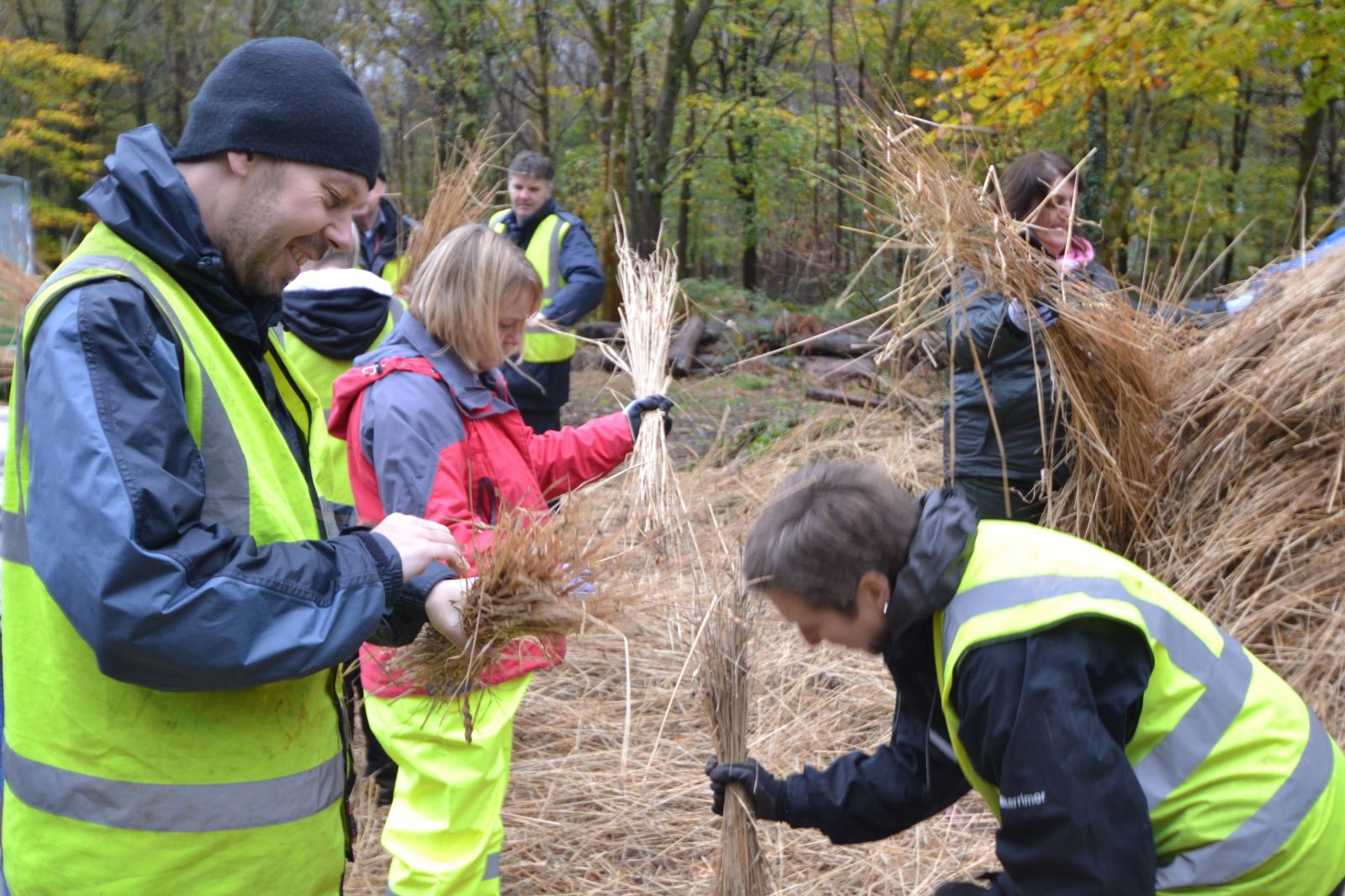 The roundhouses were built with the help of hundreds of volunteers, school children and members of neighbouring communities in Ely and Caerau. Together with our building team, they raised up the clay walls, helped to interpret the history of the houses and rediscovered the lives of their original inhabitants.
Bryn Eryr is the first building to be completed as part of the St Fagans redevelopment project.