Bryn Eryr Iron Age Roundhouses
33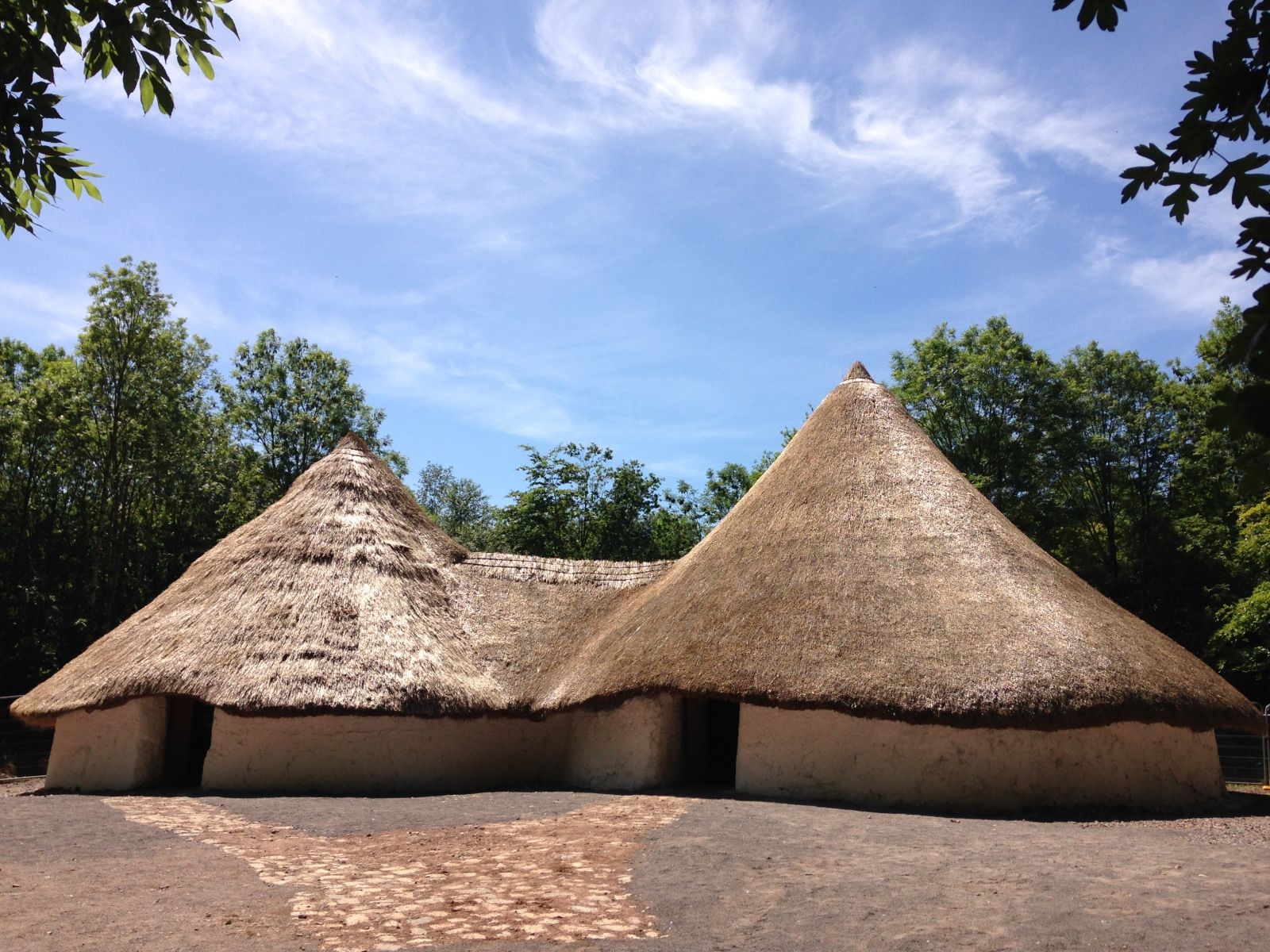 Bryn Eryr was a small Iron Age farmstead near Llansadwrn in the eastern corner of Anglesey. During the Bronze and Iron Ages in Britain, roundhouses were the most common form of home. These roundhouses are reconstructions based on the archaeology of the original houses, which were excavated by the Gwynedd Archaeological Trust between 1985 and 1987.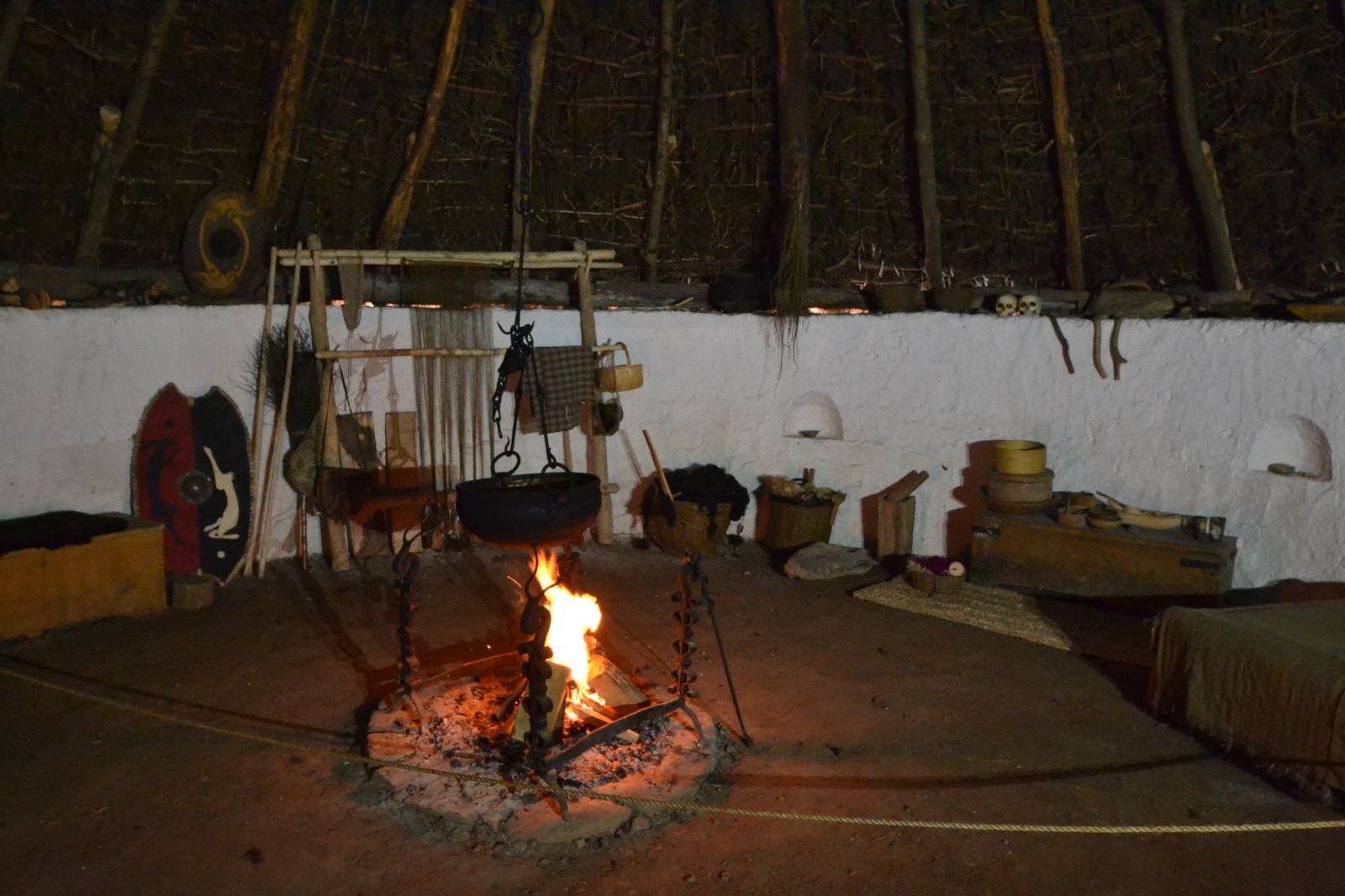 The excavations revealed three substantial roundhouses. The earliest and largest house was built during the Iron Age and enclosed by a timber stockade. The second roundhouse, probably built shortly before the Roman invasion was placed right next to the first while the stockade was upgraded to a more permanent rectangular-shaped bank and ditch. During the first millennium AD, as the banks were eroding and the ditch silting, a third house was built on stone footings.
Bryn Eryr is an experimental reconstruction of the earliest two houses, and due to their close proximity to each other, it is quite likely that they formed one building with two rooms. Such buildings, sometimes called figure-of-eight or conjoined roundhouses, have only recently been identified, and consequently very few reconstructions have been attempted. Moreover, the Bryn Eryr roundhouses have walls of rammed clay 1.8m thick – a first for reconstructed roundhouses.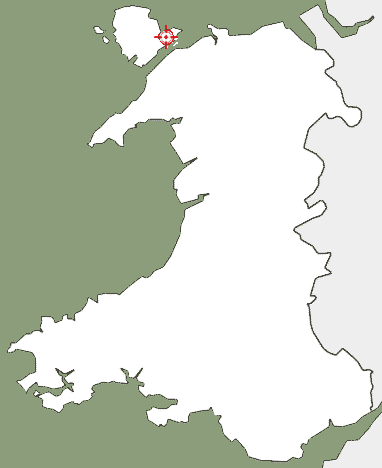 Building facts:
Basis for reconstruction: Archaeological excavations at Bryn Eryr, Anglesey
Date of original buildings: around 2,000 years ago