Frequently Asked Questions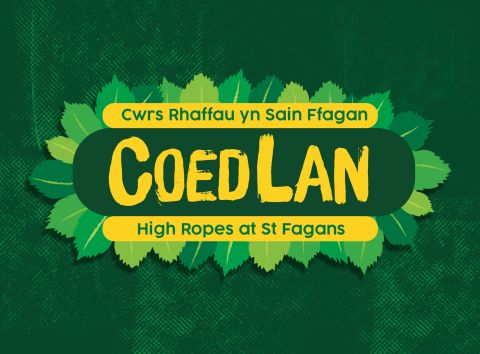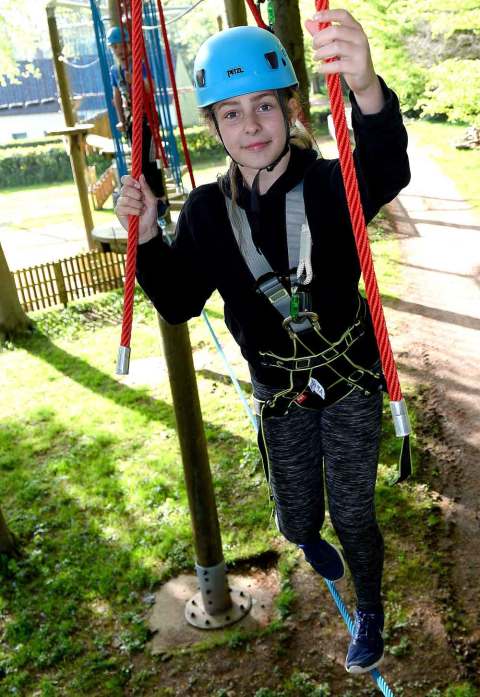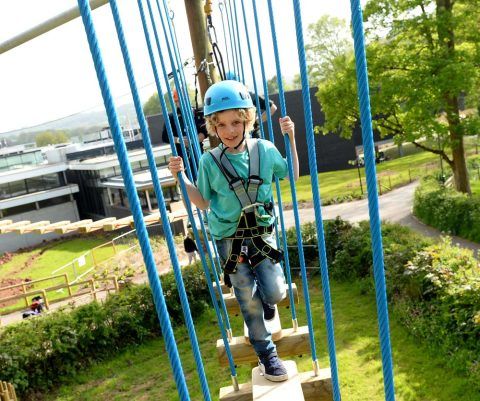 What is CoedLan?
CoedLan is an exciting new high ropes course at St Fagans National Museum of History.
How much does it cost?
The course costs £12 per person for one full circuit of the high ropes which includes a 50m zip wire to finish.
Do I need to book in advance?
No need to book in advance – simply buy your ticket from the Museum reception desk.
Group bookings of more than 10 people should contact the Museum to book at least 48 hours in advance.
What should I wear?
You should wear comfortable clothing that allows you to move unrestricted. Appropriate footwear should be worn which are secured with a closed toe. No sandals, slip on shoes, flip flops, high heels or similar can be worn on the high ropes course. Long hair must be tied back and jewellery removed.
Are there any restrictions?
Participants must be 110cm tall and over 6 years old in order to take part. Children between 110cm and 130cm must be accompanied by an individual over 130cm and aged 12 plus. An adult can supervise a maximum of 2 children. The maximum weight is 18 stone.
Is there storage for personal belongings?
There are lockers in the Museum main building to store your possession. Please bring £1 with you for the locker.
How high above the ground is the course?
The course is 5m above the ground.
Is there an instructor with you on the course?
No, but there are experienced instructors on the ground to help you along the course.
How long does the course take?
The experience last an hour to two hours including a safety briefing.
What are the opening times?
CoedLan is open 10am-5pm Thursday - Sunday between the start of the Easter school holidays in Wales until the end of the October school half term week. The last session is at 4.30pm.
What happens in adverse weather?
CoedLan is an all-weather activity except in the case of high winds and lightning.
Do children need to be supervised?
Children between 110cm and 130cm need to be supervised on the course. One adult can supervise a maximum of 2 children. No children should be left unattended in the area of the high ropes at any time.
Can I take part if I'm pregnant or have a pre-existing medical condition?
We cannot give advice on whether or not you should participate in an activity and you should exercise caution in particular if you have had recent surgery or illness, a heart condition, neck, back or bone ailments, high blood pressure or aneurysms or any other similar condition. If you have any doubts or concerns about your ability to participate, you should consult your doctor or other medical practitioner.
We do not advise that you participate in the high ropes activity if you are pregnant, if you do so, it is at your own risk.
Do participants need to sign a disclaimer?
Yes, all participants (or their parent/guardian) must sign a disclaimer before they are allowed on the high ropes course.
Is the high ropes course suitable for people with disabilities?
We would like as many people as possible to enjoy visiting CoedLan. If you have any questions about whether the course is suitable, please contact us at least 48 hours in advance of your intended visit and we will endeavour to accommodate your needs.