Brick by Brick (stone by stone)
20 April 2012

,
Fans of craftspeople, rejoice!

Our very own Haverfordwest House has been given a TV special: 'Brick by Brick' with Dan Cruickshank, which plays out on BBC2 at 9pm tonight (9.30 on BBC2 Wales).
The project has been a slow-burner, not least because the building, when removed from its original location in Haverfordwest, lacked a fourth retaining wall. If you've ever wondered how on earth we do what we do at St Fagans, then this is the programme for you. Follow the link below for a flavour of what's to come:
'Brick by Brick' - Charlie builds a vault.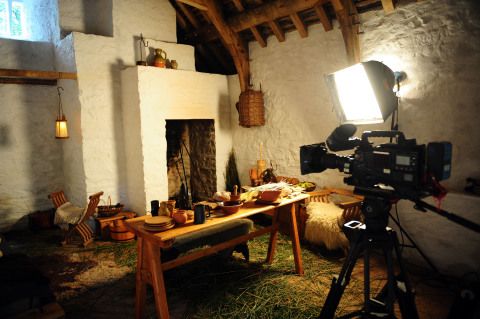 The building is in the last stages of drying out, which means we'll have to wait a little while longer to furnish it permanently. To satisfy your curiosity, however, we're holding a preview opening this weekend, between 10 and 5. I'll keep you posted about our progress - in the meantime, if you've got any questions about the building, or the show, leave 'em here for me in the comments!