Pat and Harold Whitehouse's 3D photographic slides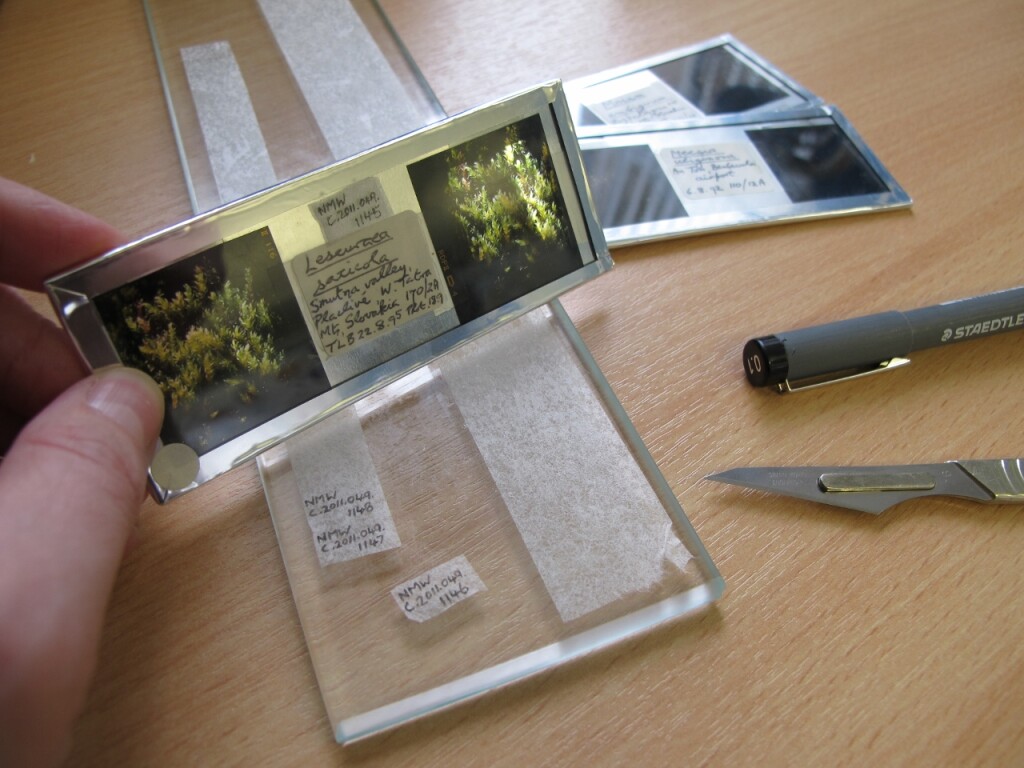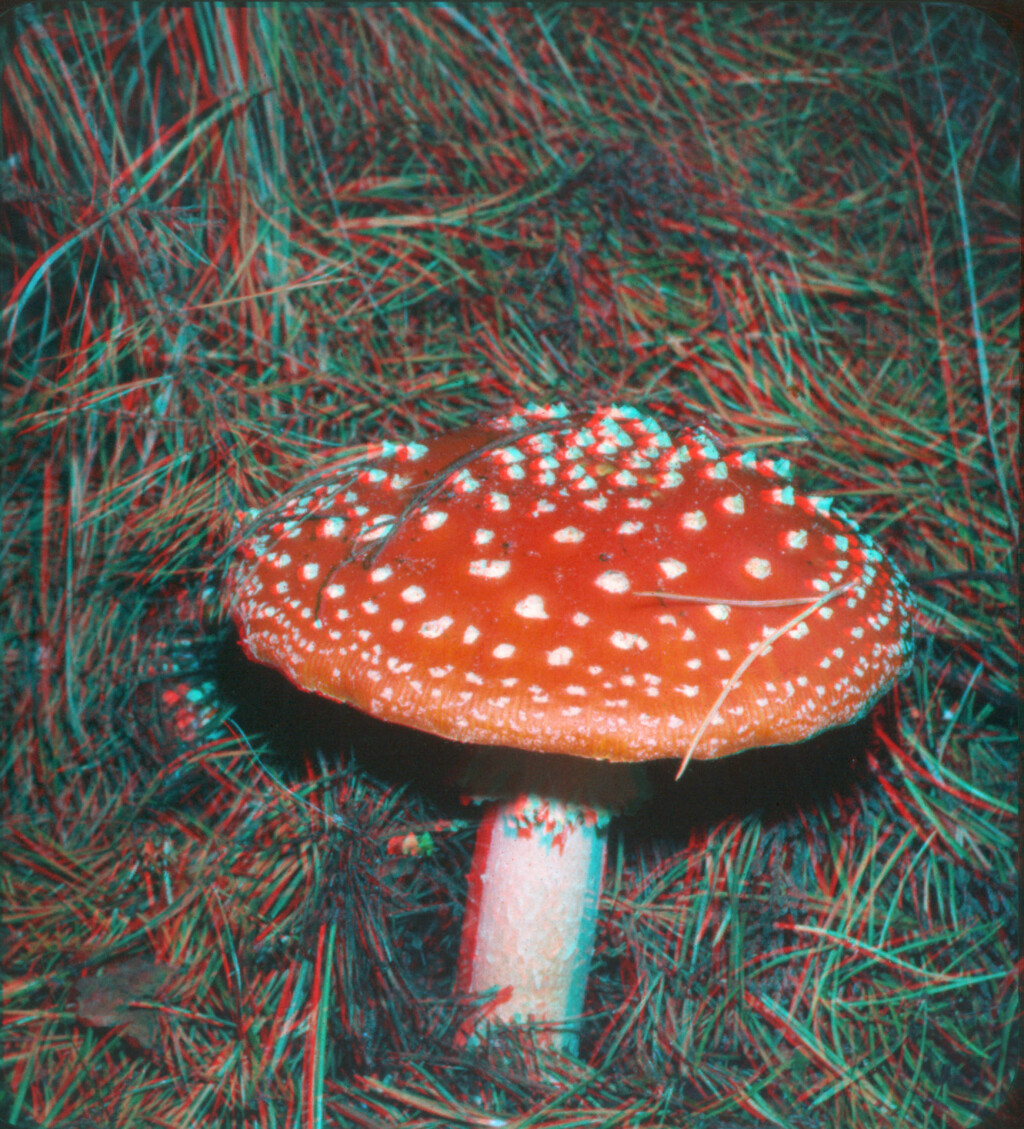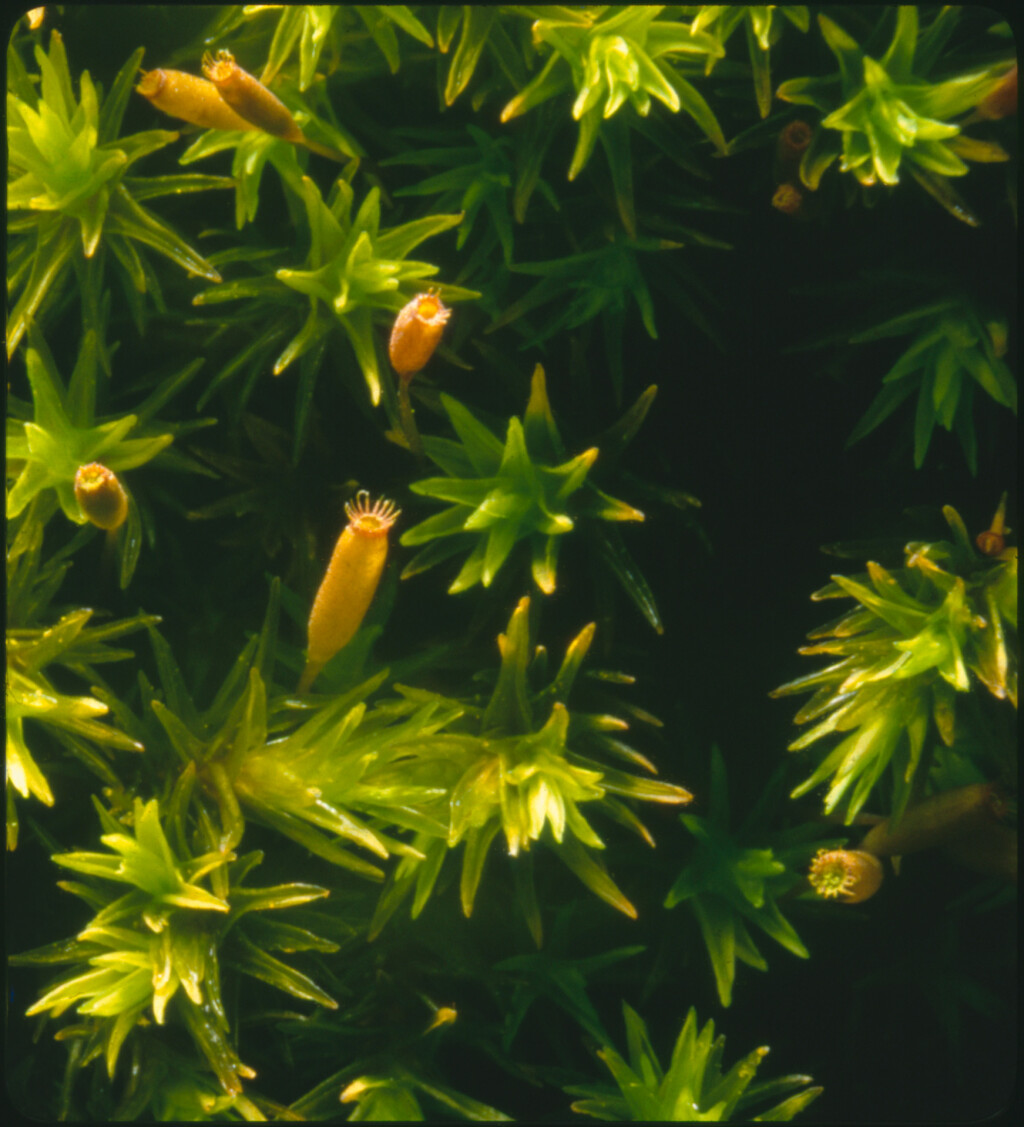 The Whitehouse 3D photographic slide collection includes images of people, birds, plants and fungi taken by renowned twentieth century stereoscopic photographer, Dr. Patricia (Pat) Whitehouse. However, the majority of the slides feature mosses and liverworts, and were likely taken by her husband Dr. Harold Whitehouse between 1988 and 2000.
From the 1950s to the 1980s, Pat Whitehouse built cameras so she could take 3D photos of objects close-up, at a time when they were not available to buy. She was a pioneer in micro-stereoscopic photography and earned an Honorary Fellowship of the Royal Photographic Society for a set of close-up stereo photos of mosses.
Pat's husband Harold was a scientist who studied mosses and liverworts and she designed her last camera for him to take extreme close-up images of them. After her death, he used it to photo as many of the 1000+ UK's mosses and liverworts that he could.
There are around 3,600 3D slides in the collection covering 80% of the UK's mosses and liverworts. Each slide was made by hand and consists of two images of the subject taken at slightly different angles. When placed in a 3D viewer or projector, the result is a 3D image.
Many of the 3D images are of plants that are now preserved as specimens in Amgueddfa Cymru's collections. We can match up the 3D image of the plant when it was alive with the specimen collected by Harold.
Harold Whitehouse wrote in The Bryological Times (1990) that 3D photography allows better isolation of the subject from the background, which helps to highlight identification features of the plants. The slides show the toothed edged leaves of Common Smoothcap Moss (Atrichum undulatum), the silver-white shoots of Silver-moss (Bryum argenteum) and the shiny, distinctive concave leaves of the northern Hare-tail Moss (Myurium hochstetteri).