Lower Plants Collections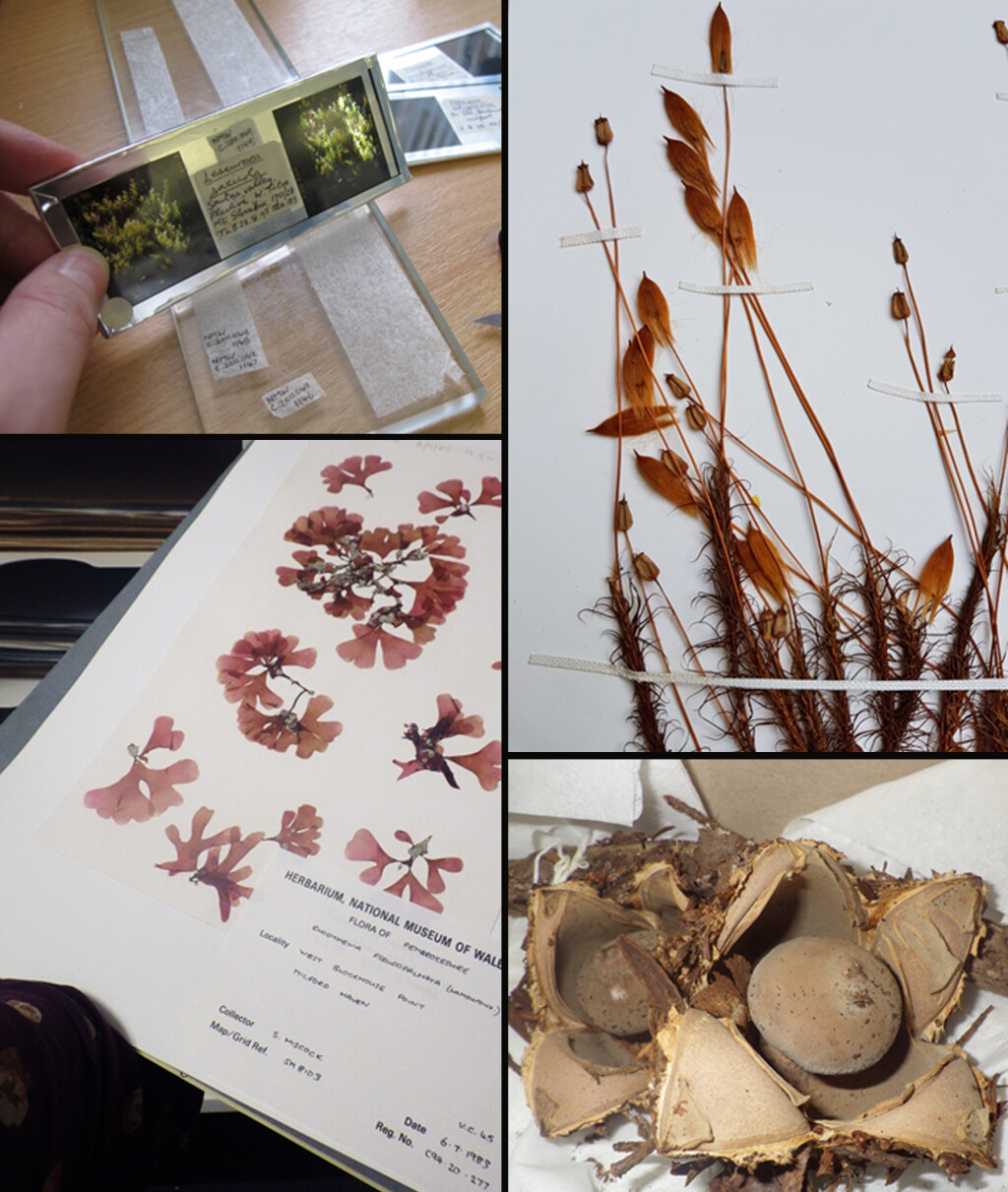 The origins of the botanical collections in Cardiff began in 1867 when Cardiff Naturalists Society formed and influenced the development of Cardiff Free Library, Museum and Schools of Science and Art. The first noteworthy botanical purchase of the society was in 1870 with the Conway Collection. Find out more about our lower plant collections.
An estimated 337,000 specimens in Amgueddfa Cymru — National Museum Wales herbarium are lower plants, mainly consisting of bryophytes (mosses, liverworts and hornworts) coming to around 280,000 specimens. However, there are also many specimens of lichens (45,000), fungi (6,700) and algae (5,000).
We hold the bryophyte collection of the British Bryological Society. This important collection holds vouchers for the distribution records of mosses and liverworts in Britain and Ireland. Please send any enquiries relating to this collection to Katherine Slade. You can also visit the British Bryological Society website.
Keeping the collections safe and in good condition is part of the job of curators who work closely with the
conservation department
in the Museum.
!::::::::::::::

Online Collections

Explore the collections online. We are gradually adding to these, so further catalogues will become available.
NMW Phaeophyta (brown seaweeds) Checklist
NMW Myxomycetes Checklist
Sphagnum Catalogue
British Bryological Society UK catalogue
-->