Indian Ocean Marine Biodiversity Survey

as part of Shoals of Capricorn Programme
---
The Background
The National Museum of Wales (NMW) will carry out marine zoological studies in the Seychelles under the auspices of the Shoals of Capricorn Programme. This was launched in 1997, the International Year of the Reef, by the Royal Society and the Royal Geographical Society at the invitation of the Governments of Mauritius and Seychelles.
The aims of the Shoals programme are to carry out a detailed investigation of the marine resources of the islands, banks and shoals of the Mascarene Plateau, and to work in collaboration with host nations in data collection, analysis and interpretation of findings to further our knowledge of the area, to assist in conservation and marine resource planning, and to enable the participation and education of peoples from all marine-based disciplines.

The Mascarene Ridge is a major submarine feature, dominating the western Indian Ocean and acting as a 'wall' to the passage of currents. The ridge forms a shelf from the tropic of Capricorn to the Equator, over which lie 115,000km2 of banks and shoals of between 33-90 m, with a shallow rim at 8-20 m. In fact beyond 50 m depth, the plateau generally plummets to over 1000 m.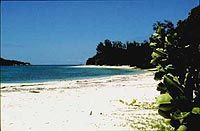 The ridge represents one of the great 'unknowns' in terms of marine scientific study. So little is known about these remote banks that even the amounts of coral, algal ridges or bare rock are only estimated, and the biodiversity of the area is largely unstudied. In addition, the bank fisheries, which operate from small boats supported by mother ships, are of economic importance to the Seychelles and Mauritius. There is therefore a pressing need to investigate the structure of the Plateau, its physical effect on the area, the resources it sustains and the past, present and future human impact on these resources.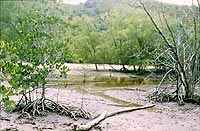 The investigations of the National Museum of Wales will centre on our scientific strengths of taxonomy and benthic biodiversity assessment.