Seychelles: Indian Ocean Marine Biodiversity Survey

as part of Shoals of Capricorn Programme
---
Taxonomy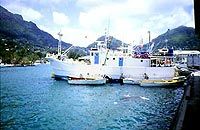 The Department of Biodiversity & Systematic Biology (BioSyB), of NMGW, has internationally recognised expertise in the taxonomy and systematics of the Mollusca (Dr Graham Oliver) and the Polychaeta (Dr Andrew Mackie). We plan to collect specimens of both faunal groups by intertidal collecting, remote sampling by grabs, dredges and trawls from the Seychelles Fisheries Vessel, and by SCUBA divers. Dr Mackie will also collaborate with Prof. Westheide (University Osnabr?ck, Germany), a world expert in meiofaunal polychaete worms, who is independently visiting the Seychelles in March. Collaboration will additionally take place with experts in 'dead faunas' (shells etc.): Dr Martin Zuschin (University of Vienna) and Prof. Susan Kidwell (University of Chicago).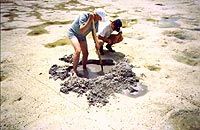 The initial aims of this work are to produce a list of species found. After more detailed study, taxonomic studies will be carried out and scientific papers will be published in internationally recognised journals.
These will also help improve our (poor) knowledge of polychaete zoogeography. The Seychelles, situated off the east coast of Africa and southwest of India, could provide valuable insights into the distribution of the polychaetes in the Indian Ocean and Indo-Pacific regions in particular.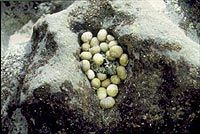 Specimens will be conserved within the mollusc and polychaete worm collections at the National Museum of Wales in Cardiff. However, provision will be made for the future deposition of representative material in a suitable Seychelles institution.
The NMGW hold large collections made during the Empire (19th Century) period and these include specimens from the Indian Ocean. These relate to books written at the time and many of these are in our library. The NMGW is consequently well placed to collaborate and help build expertise in that region.