These are a few of my favourite things…
24 November 2017

,
Forget Raindrops on roses, you can keep your whiskers on kittens…
With such varied collections that we have in the museum I can't help noticing some fabulous objects.
Thanks to players of People's Postcode Lottery, we have had funding so we can enhance records and add images for you to view in Collections Online, soon you'll be able to search the museum catalogue and discover your own favourite things.
These are a few of my favourites: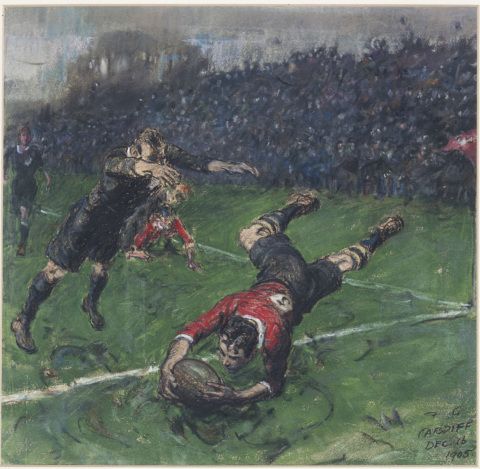 What a fabulous picture this is! (I may be a little biased). This picture shows the first ever test match between the Wales and New Zealand rugby teams in 1905. Wales won 3 – 0 (a try was only worth 3 points in those days rather than 5 points as it is now).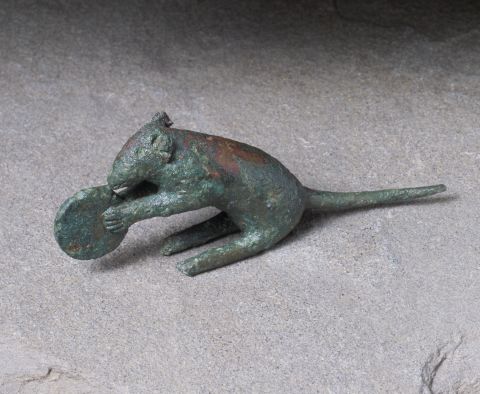 This lovely little mouse (only 3cm high) was found in Loughor, or Leucarum as the Romans knew it. Is it nibbling some cheese, or has it found a biscuit somewhere?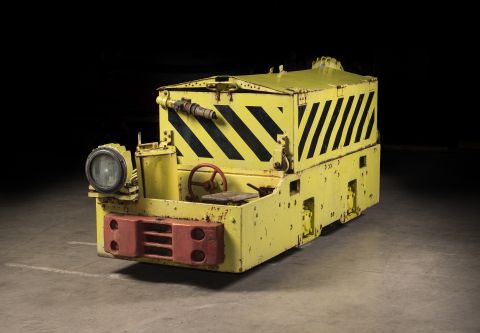 It might look like something from Thunderbirds, but this is an electric locomotive used in Glamorgan Haematite Iron Ore Mine (Llanharry Iron Ore Mine) from the 1960s. These locomotives replaced the use of horses for haulage in the mine.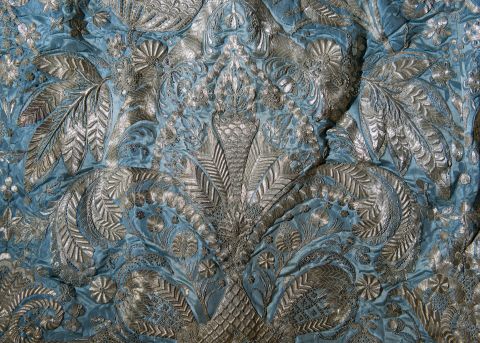 This shows detail of a dress from the 1720s. This is a very grand court dress (known as a mantua) which would have been worn for presentation at court by Lady Rachel Morgan the wife of Sir William Morgan of Tredegar House. Just look at the incredibly detailed embroidered silver thread on silk damask. The best thing about it I think, is that it was altered during the 19th century by one of Lady Rachel's descendants, probably to wear as fancy dress! The dress will be on display in the new galleries at St Fagans National Museum of History in the autumn of 2018.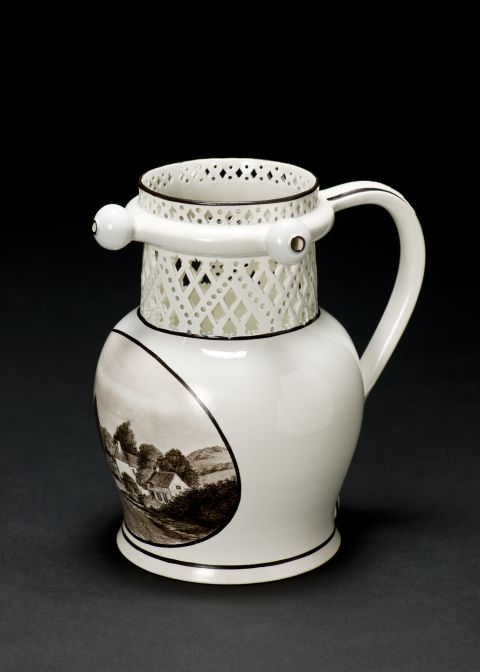 What's the puzzle about this puzzle jug? Try and pour from it, and you'll end up with beer all over the place. To find out how these were made, and importantly, how you'd use it, check out this video by the V&A museum.
If you want to see more of the collections you can explore online or come and visit one of our museums. Not all of our items are on display, so before you make a special trip to see something specific, check that it's on display first.