After decades in a private collection, and under layers of dirt and yellow varnish, this tender portrait entered the Amgueddfa Cymru collection in lieu of tax in 2020. We were fortunate to receive funding from TEFAF, The Finnis Scott Foundation and the Friends of Amgueddfa Cymru to conserve the painting and frame.
The painting was cleaned and conserved in our own paintings conservation studio and the frame in a private studio. The process was transformative, the true colours, subtlety of brushwork and tonal values being gradually revealed as the surface coatings were removed. We also repaired and strengthened the weak edges and removed the unsightly bulges from the canvas.
We carried out all the professional documentation necessary for such treatment, but also made a time lapse video of the treatment and recorded interviews with the conservator and curator at key stages in the process. These will be displayed at Amgueddfa Cymru alongside the painting from the beginning of 2023 and will feature in our online content. We hope this will demystify the process for our visitors and even provide a bit of mindfulness along the way!
Adam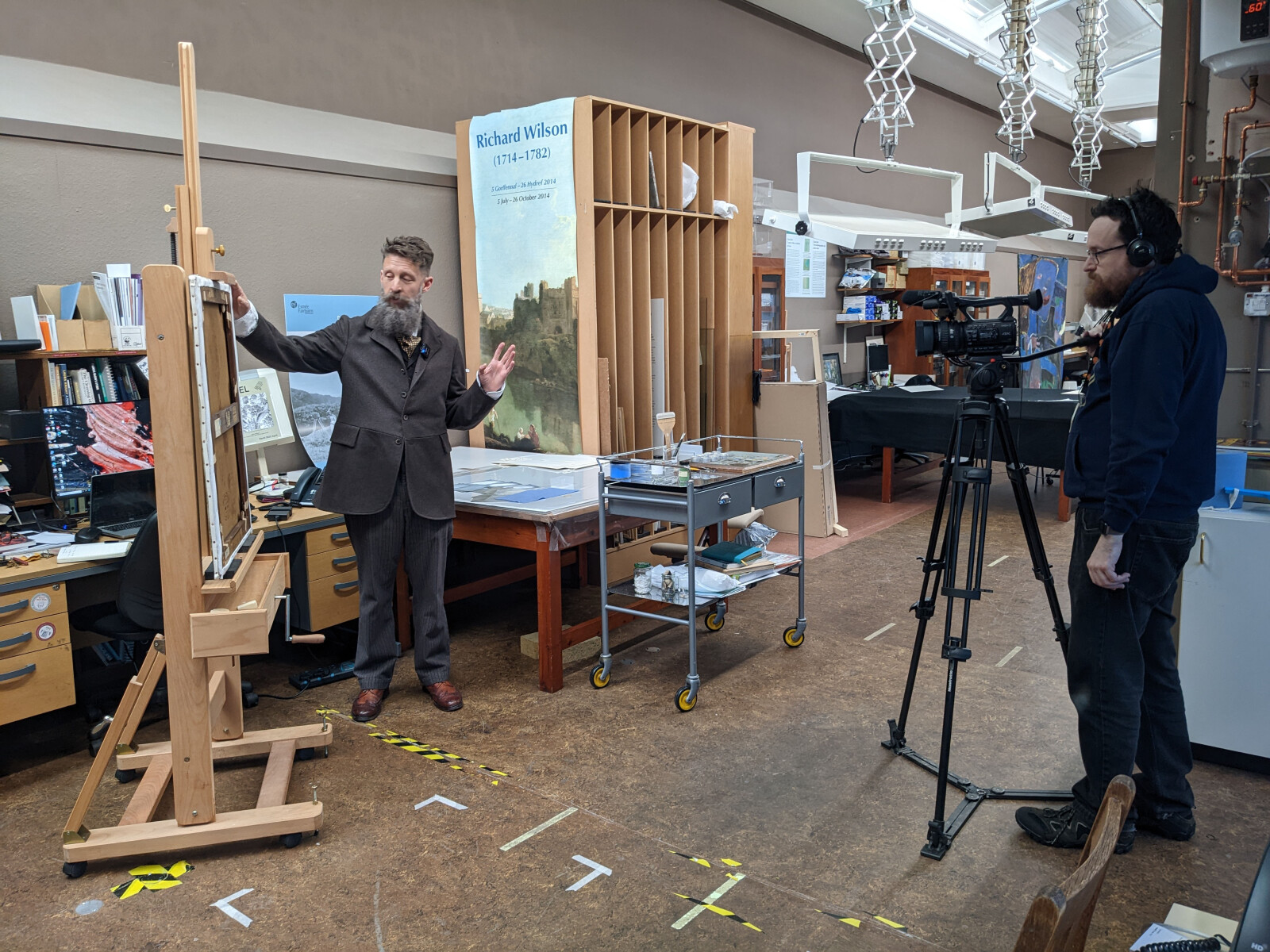 The restoration process took several months, and we wanted to document as much of it as possible. The first piece of filming relating to the portrait took place in June 2021, so this was a long production by our standards.
The process started in earnest in June 2022. We set up a timelapse camera to capture the transformation that recorded over several months, and I visited the conservation studio regularly to interview Adam on the latest progress. It was a pleasure and privilege to see the portrait change with every visit. I also made a significant dent in their teabag supply - the conservation team are very hospitable!
We filmed nearly 3 and a half hours of footage in the studio, and you can see the edited results in the film above. I hope it does justice to the amazing conservation work done by Adam.
Rhodri