Promoting Welsh Culture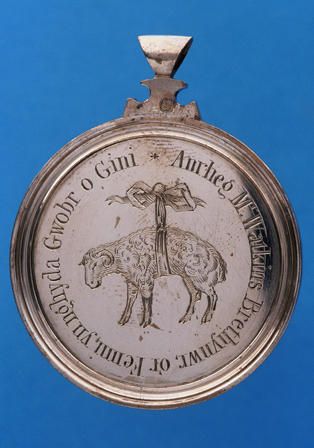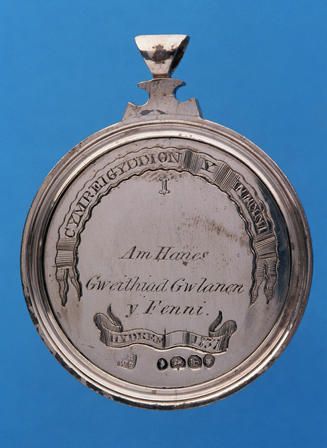 The Abergavenny eisteddfodau were extremely colourful. A special hall was erected in Abergavenny to stage them because they were so popular. They were promotional eisteddfodau: at Abergavenny, Welsh culture was very much on display. They even drew attention to the local woollen industry. When Gwenynen Gwent went on her travels to Europe, she took samples of Abergavenny flannel with her, to promote them in the great houses, and even the courts, of Europe. And she never missed a chance, of course, to convince people that the folk culture of Wales was very special.
She kept harpists and had parties of dancers at Llanover Hall. And although the English language played a prominent part in those eisteddfodau too - well, how could it not? Because Lady Llanover mixed with the upper echelons of society, and managed to persuade them to give those generous prizes; you'd expect that the English language would play quite a prominent role. Then on the other hand, you had a wonderful old hero like Thomas Price, Carnhuanawc, a man who fought so strongly against the lies peddled in the Blue Books, for example. You had a man like this who was very faithful in his attachment to Welsh-language culture, and there's no doubt at all that the ten eisteddfodau held under the auspices of Cymreigyddion Y Fenni formed one of the most brilliant chapters in the Eisteddfod's history.