Specimen Books and Exsiccatae in the Cryptogamic Herbarium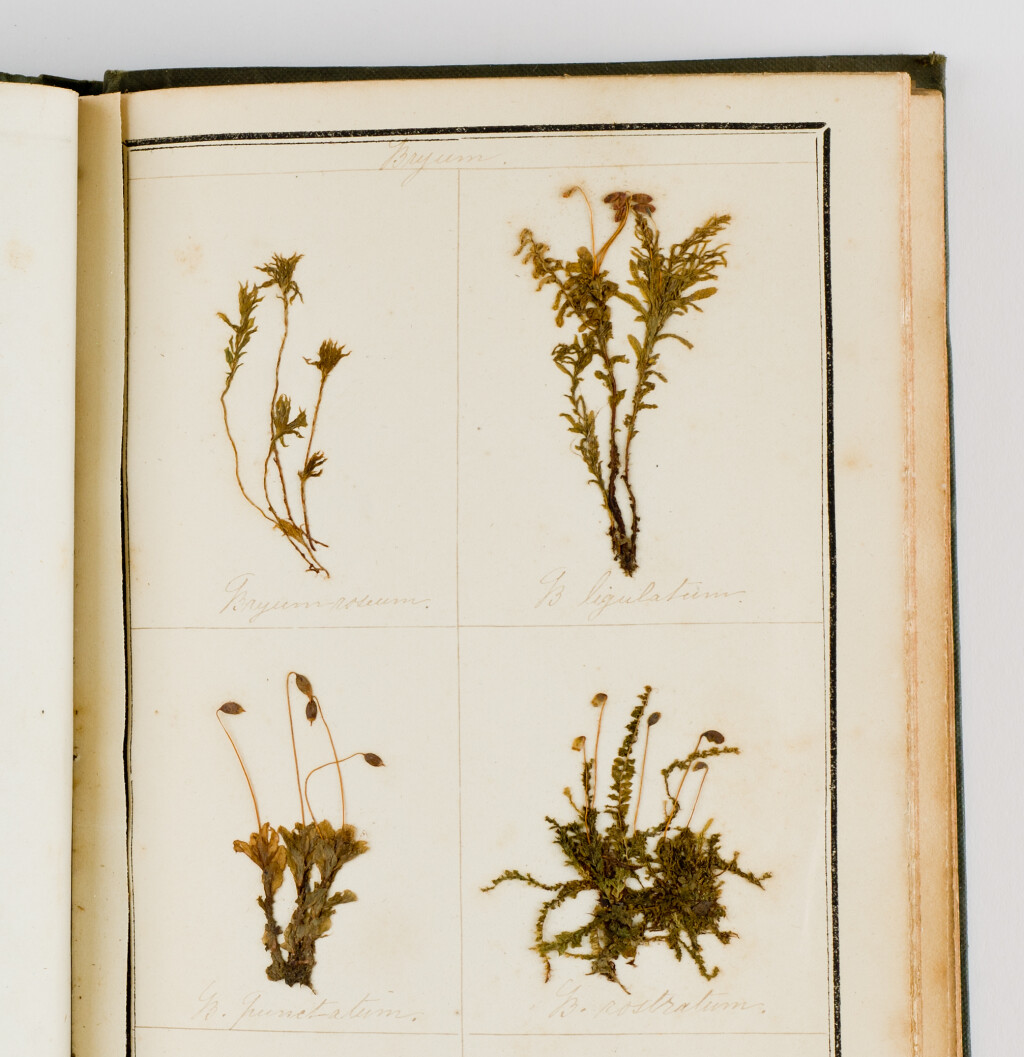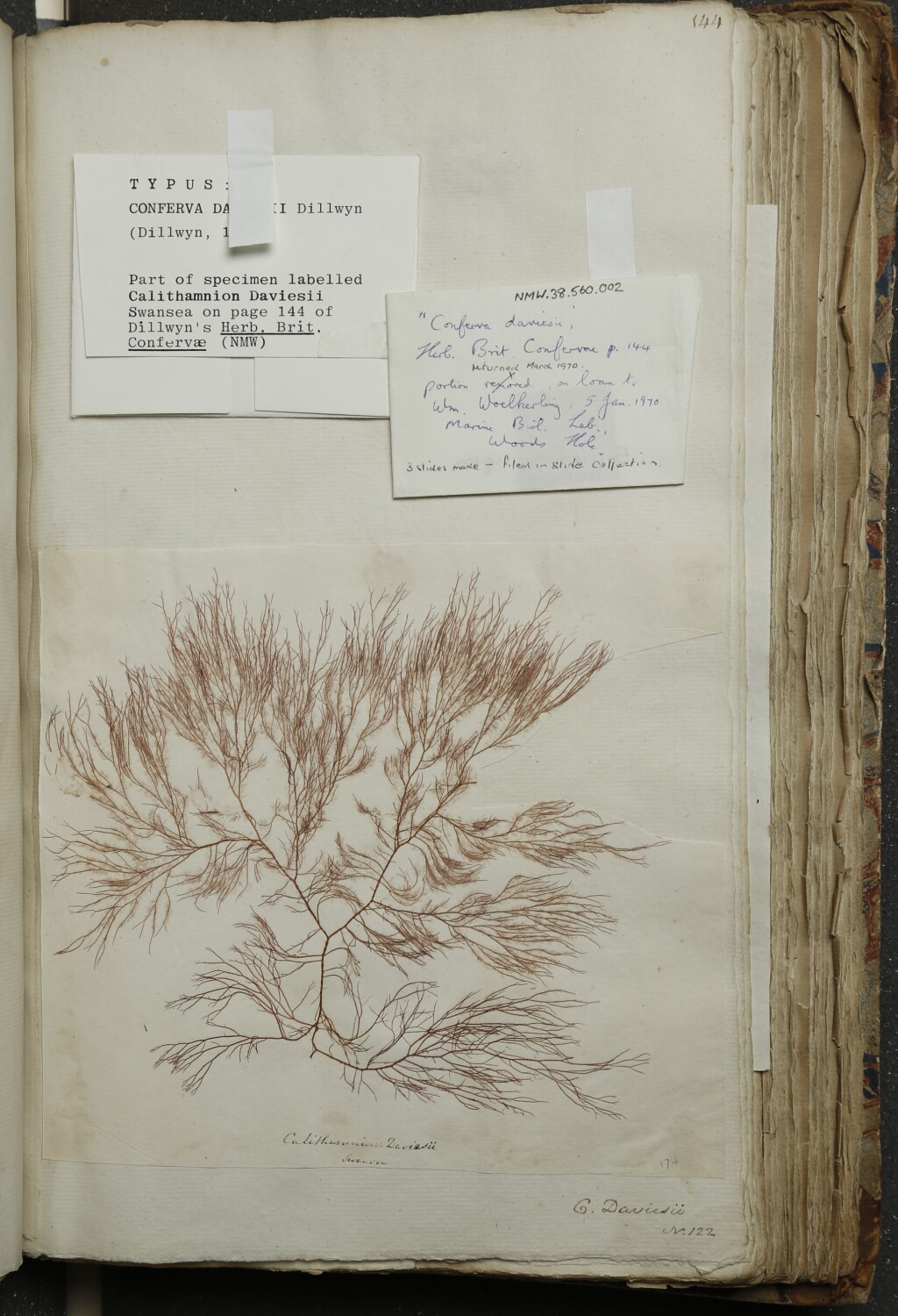 There are 36 specimen books or series containing pressed specimens in the Cryptogamic Herbarium in Amgueddfa Cymru – Museum Wales (NMW). They date between 1803 and 2001 and encompass algae, fungi, lichens, mosses and liverworts.
Many have a fascinating history and some we have yet to find much information on at all. An old volume entitled New Zealand Mosses contains more than just mosses. Lichens, algae and even some pressed hydrozoans (tiny marine animals) have been included by the unknown collector who chose to group these superficially similar 'moss-like' specimens together.
A couple of volumes were originally published as books, for example Flora Oceana, containing specimens of pressed seaweeds to help teach people about what they might find on a rocky shore. Mary Wyatt's four-volume publication Algae Danmonienses in 1830s of seaweeds from Devon was a pioneering publication and supplemented the income she made from her shell shop in Torquay.
Perhaps the most important in the herbarium, is a book of marine and freshwater algae owned and collected by Lewis Weston Dillwyn. This contains type specimens – specimens on which a scientific name is based.
Exsiccatae
Some of these books are 'exsiccatae' which are groups of duplicate specimens distributed by scientists to other herbaria. Their purpose is to spread the risk of losing a particularly important set of specimens and to allow scientists around the world to study them.
From around the 1900s exsiccatae changed from being bound books to being loose specimens. This meant the receiving herbaria could incorporate them into their collections alongside other similarly related specimens for easier access and comparison. In addition to the bound volumes, there are at least an additional 17 exsiccatae now incorporated into Amgueddfa Cymru's main collection, and probably more that have not been documented.
Download the list of specimen books (.doc)