St Fagans play area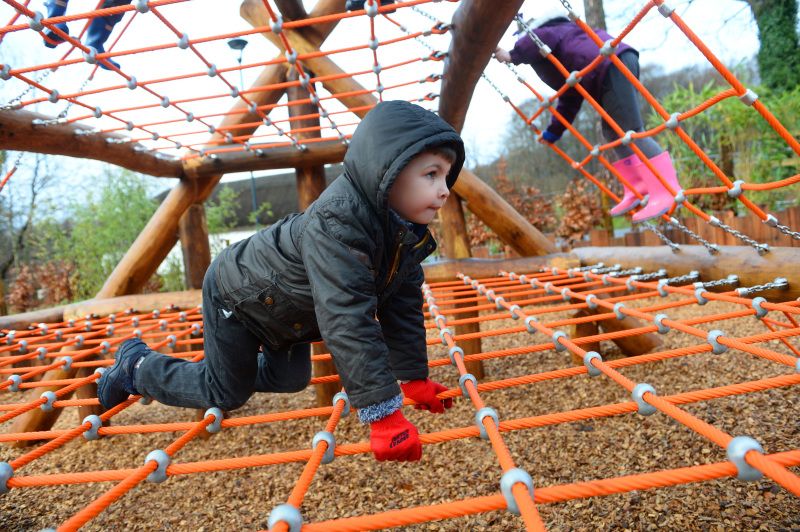 St Fagans has a new play area
Yr Iard can be found near the main entrance and café.
The play is inspired by the historic buildings. It's a space for creative play, a space to jump, climb and swing. We hope your children love it!
About the Play Area
This wonderful new play area was designed by artist Nils Norman with research support from Imogen Higgins and Fern Thomas, and creates links and connections between the play area and the site. Nils spent a great deal of time on site and in the archives investigating the buildings and the collections.
It was developed as part of the Artist in Residency programme at St Fagans, which is supported by Arts Council Wales and The Heritage Lottery Fund. The artists also worked with pupils form Woodland High School and children and families from Hywel Dda Primary School.