National Slate Museum — Older people/memory — Cofio'r Cau/The End of the Line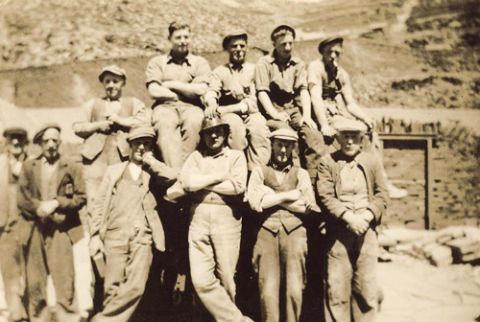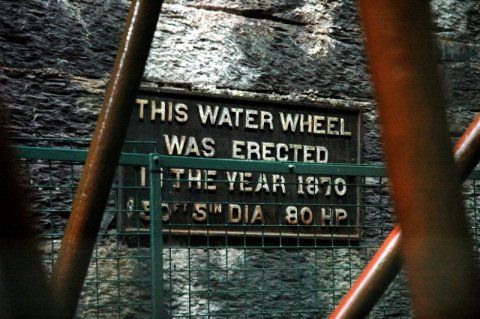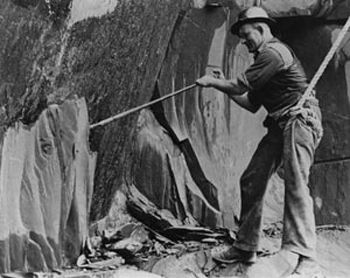 To commemorate 40 years since the closure of Dinorwig quarry the museum organised a series of events in 2009, as well as an exhibition in the temporary exhibition space.
The exhibition looked at the events leading up to the closure, the main reasons for the closure and the effect on the community immediately afterwards and in the years to follow.
The projected aimed to:
create a series of digital stories which would form part of an exhibition on the quarry closure
create a series of digital stories which would contribute to the People's Collection
involve the local community in commemorating the quarry closure
create an inter-generational project, by involving secondary school pupils as well as older members of the local community
involve a cross-section of people from the community who were directly or indirectly affected by the quarry closure
give a voice and ownership to people from the community, rather than create an exhibition from the museum's perspective
What the project did achieve:
Through involving a cross-section of the community, the wide-ranging stories have given the museum and its visitors a deeper understanding of the response to the quarry closure.
The team at the museum had thought that the quarry closure must have been a huge blow to the area, but hearing the stories, learnt that the community is a particularly resilient one and that most men found work elsewhere almost immediately. This informed the writing of the exhibition Whats on event 'The End of the Line'.
Many of the storytellers felt that they didn't have a story worth telling — 'Why are you asking me? I'm sure others will be better at this than me!' A few took quite a bit of persuading, but once they'd started realised that they did have something to say.
Each session had 3-4 people paired with 3-4 pupils. They all enjoyed each other's company — either catching up with people they hadn't seen in a while, or meeting new people and finding out who they were, who they were related to etc!
All participants enjoyed seeing their work on screen, at the end of the session as well as during the opening evening of the exhibition
There was a palpable sense of achievement at the end of each session.