Vivian Quarry railway incline restoration and public demonstration, 30 June-1 July 2012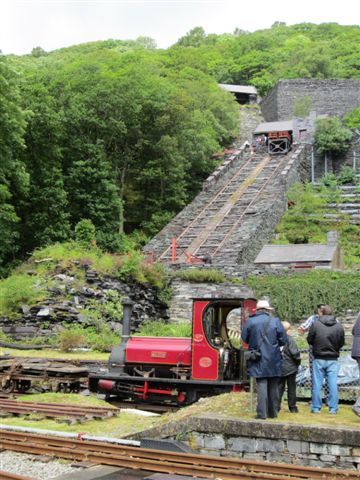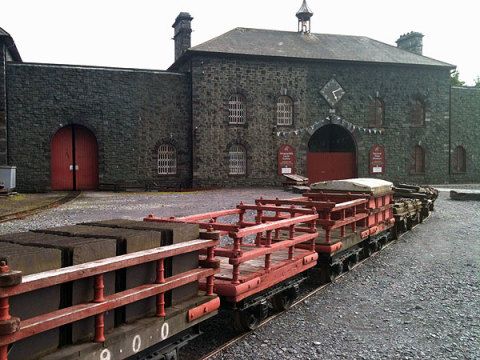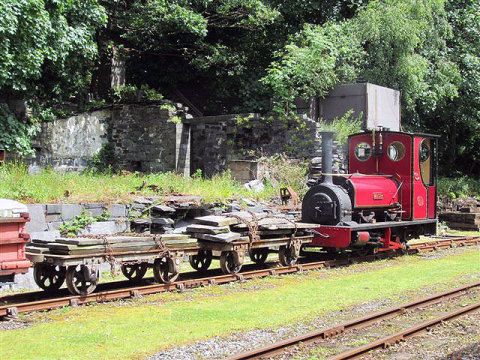 The project
Through the Llechi Cymru/Slate Wales partnership we have developed relationships with many of the narrow gauge heritage railways that once served the slate industry. One of the most well known is the Ffestiniog Railway, which has used its large and enthusiastic body of volunteers to help restore the line from Porthmadog to Blaenau Ffestiniog and the Welsh Highland Railway from Porthmadog to Caernarfon. Through informal contacts with people who have led engineering-based volunteer projects on the Railway, we knew they shared our interest in demonstrating the Vivian Quarry incline in full operation. It was also felt that this could be fitted around a planned two-day event on the neighbouring Llanberis Lake Railway.
What we achieved
The Ffestiniog Railway volunteers began by scrutinising, dismantling, greasing and servicing the equipment. This was of enormous curatorial and conservation benefit to us.
On the first day we gave an introduction to the history of the incline and its restoration.
Demonstrations on both days showed the full operation of the incline, with Ffestiniog Railway and National Slate Museum staff on hand to answer questions.
Everyone involved gained a far wider understanding of the mechanical and human challenges and issues involved in operating the incline. We can now offer visitors a fuller and much more meaningful explanation of the incline.
Sharing our learning, experiences and expertise with each other and our visitors was hugely rewarding. Everyone participated with enthusiasm and our visitors certainly enjoyed learning about an aspect of the region's history that we had previously been unable to tell.
Further public demonstrations are planned and we are exploring ways to work together again.