National Roman Legion Museum — Report on the use of Wireless and Bluetooth technology as part of 'The Winner Takes it All' exhibition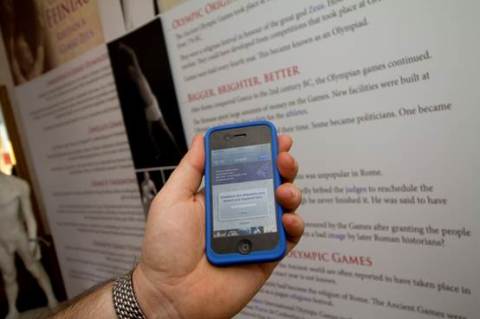 In 2012 the National Roman Legion Museum worked with a company called Closeupmedia to exploring the use of wireless and Bluetooth technology to support interpretation and exhibitions. A trial of the wireless and Bluetooth systems took place in 2012 as part of the exhibition 'The Winner Takes It All' which ran from February to October. This report considers the technology that was used in the process and how it was applied, the analytics and results of interviews with visitors and makes conclusions and recommendations from the information gained.
Visitors were able to use either their own mobile devices or tablets provided by the museum to access layers of interpretation in text, audio and movie formats. Both the wireless and Bluetooth applications were considered within this report and despite the fact that only the Bluetooth analytics were available for detailed analysis there were some very clear findings from the report that are driving further tests at the National Roman Legion Museum.