The suffering of burial 631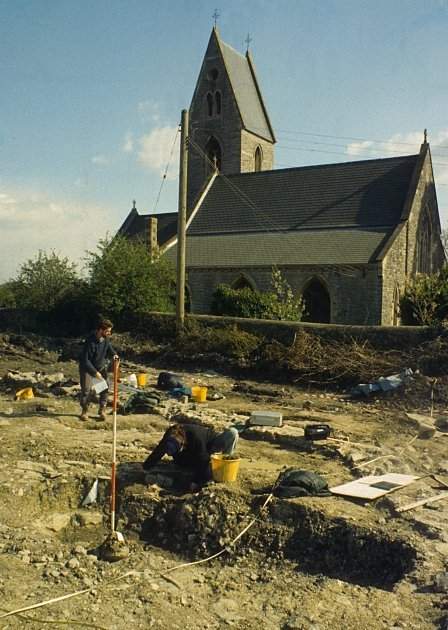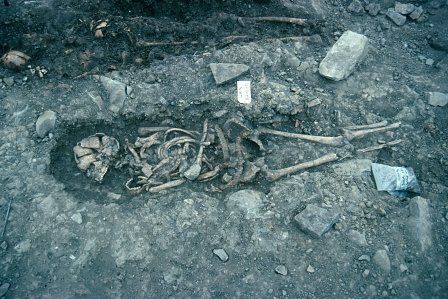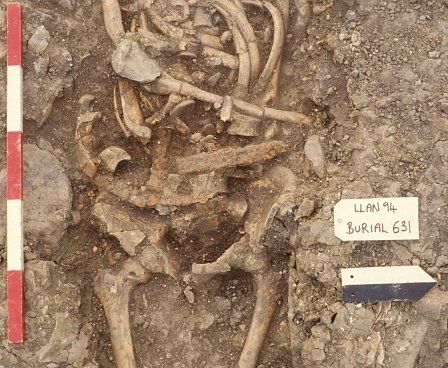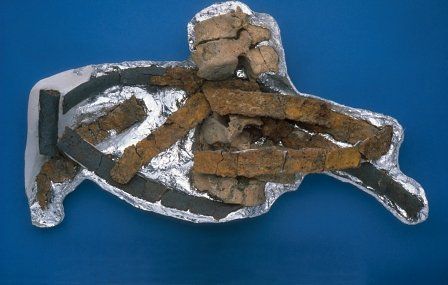 In 1994 archaeologists excavated the largest collection of early medieval burials yet found in Wales, as well as evidence for an unusual burial practice.
Ideal Homes Wales Ltd had contracted archaeologists from Cotswold Archaeology to excavate land earmarked for a new housing development in Llandough (Vale of Glamorgan).
The site was situated just outside the churchyard of the present parish church - reputedly the site of the early medieval monastery of St Dochdwy - the excavation discovered over 800 burials dating from the 4th- to the 11th-century AD.
Careful study of the skeletons has shed fresh light on the population of Wales at this time. One grave in particular was exceptional.
Burial 631
Burial 631 lay in the middle of the cemetery. The skeleton was that of a young man, aged between 25 and 35, and about 1.75m tall (5.75 feet). Radiocarbon dating of the bone suggested that he died between AD340-660. However, it was not his antiquity that made him special, but rather the two iron straps he wore around his waist.
The ends of these straps were secured behind his back. The tapered iron ends passed through lugs and were hammered over by a second person, making it impossible for the wearer to remove the straps unaided. Clearly this was more than a fashion accessory, but what other functions could it have served?
It has been suggested that the straps may have been worn as an act of penitence - a fitting purpose in the context of a monastic community. Similar cases are certainly known in the Middle Ages. For example, there was a visionary monk at the monastery of Much Wenlock (Shropshire) in the early 8th century called Begga, who wore 'an iron girdle about his loins for the love of God'.
An alternative explanation is that the iron bands served as a hernia belt. Roman texts first record the use of hernia belts on the Continent. Examples have also been excavated from 6th- and 7th- century burials in France, Germany, Switzerland and Spain.
So which interpretation is correct - penitent's belt or hernia truss? The answer is likely to be a little of both. During the early medieval period the endurance of suffering was seen as a path to heaven. So enduring the pain of a hernia may in itself have been in part an act of penitence from which the wearer of these two belts hoped to reap a reward in the afterlife.
Background Reading
'Llandough' by A. Thomas and N. Holbrook. In Current Archaeology, vol. 146, p73-7 (1996).
'An early-medieval girdle from burial 631', by M. Redknap. In N. Holbrook and A Thomas 'An early-medieval monastic cemetary at Llandough, Glamorgan: excavations in 1994', Medieval Archaeology 49 (2005), 53-64.