The 14th October 2014 was the 101st anniversary of the Universal Colliery disaster at Senghenydd. 440 people were killed in this disaster on the 14th October 1913. It is still the worst mining disaster in the U.K. Last year on the centennial of the disaster a Welsh National Memorial to all mine disasters was unveiled on the site of the pit head. The memorial can be seen on the front of this memorial service programme acquired recently.
You can read an article on this disaster on our website. It is also possible to view all the objects from our collections that relate to this disaster on our 'Images of Industry' online database. Check it all out here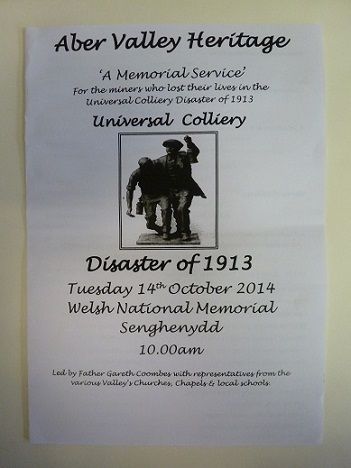 This interesting autograph book was donated this month. The book contains autographs, inscriptions and drawings connected with the South Wales Miners Federation, and most date to 1926. There are also some inscriptions relating to the Spanish Civil War. The photograph here shows the main inscription on the inside of the front cover.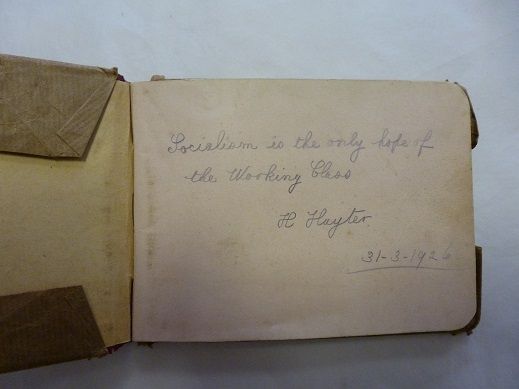 This month also saw the launch of our First World War online database. It currently contains all objects and documents from the social & cultural history collections. It will soon include all our WW1 related objects from the industry collections as well. The site can be viewed here
To complement the launch of this database, staff from across Amgueddfa Cymru were involved in an 'Explore Your Archives' event held at the Oakdale Institute at St. Fagans: National History Museum. This event was an opportunity to show some original documents and photographs to members of the public, and promote the work we do in looking after these important collections.
Mark Etheridge
Curator: Industry & Transport
Follow us on Twitter - @IndustryACNMW