Silver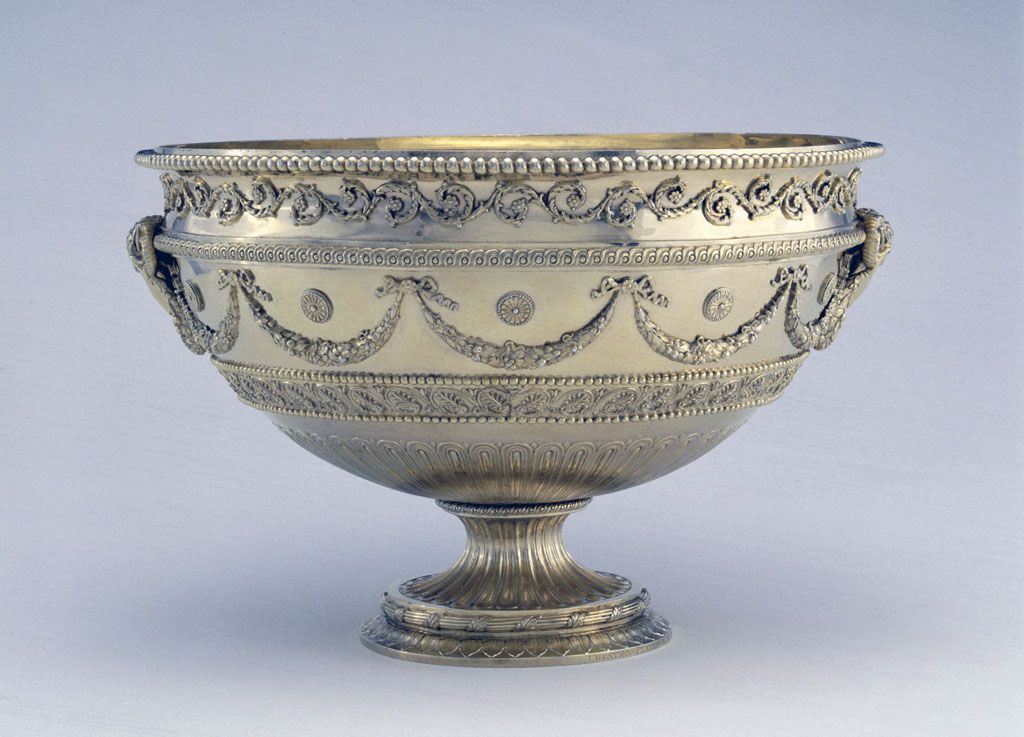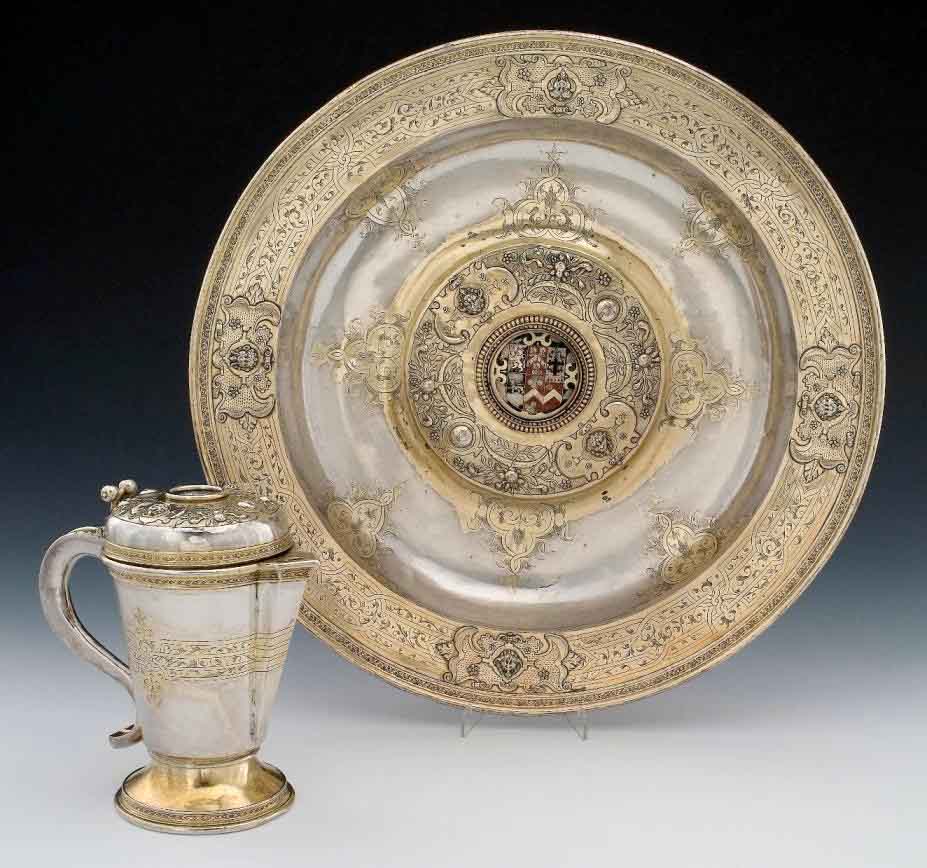 Silver has long played an important role in the homes of wealthy families from Wales, both for display and for practical use.
Many of the finest examples have found their way into the Museum's collection, making it one of the world's principal collections of British silver.
Stars of the collection include the gilded silver basin and ewer made in Bruges in about 1561 and first owned by William Mostyn (1518–76) of Flintshire. Other highlights include the earliest surviving British silver table centrepiece, a magnificent object made in 1730 by Edward Feline for the Williams family of Bodelwyddan.
There is also important silver owned by Sir Watkin Williams-Wynn (1749–89) of Wynnstay in Denbighshire, such as the superb gilded silver toilet service made by Thomas Heming as a gift for Sir Watkin's first wife, and silver designed in the classical style by architect Robert Adam in the 1770s.
Also at the Museum is the reference collection formed by Sir Charles Jackson (1848–1923) of Monmouth, the pioneering scholar of British silver. The collection is strong in sixteenth- and seventeenth-century silver and includes an unparalleled series of early spoons.
The Museum collects and displays contemporary silver, including a growing collection on loan from the P&O Makower Trust.