Modern and Contemporary industry
Curator: Ian Smith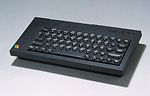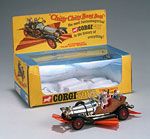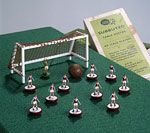 The Department of Industry appointed its first Curator of modern and contemporary Welsh industry in May 1999. The date 1936 was chosen as the "start date" for this post as this was the year that the Treforest Industrial Estate, the first such estate in Wales, was opened. This event is generally regarded as the as the first step along the road to the creation of the industrially diverse economy that Wales presently enjoys.
An assessment of the collection at the time of appointment showed that despite the Department having been created to acquire material from the historic industries of Wales, some modern items had been collected. The transport collection was particularly strong, and there were many photographs of Welsh light manufacturing units.
Following this assessment, it was decided to collect material on two fronts: the first was the creation of a collection of objects made by Welsh companies since the war, while the second involved visiting firms currently operating in Wales.
Initial research showed that a surprising variety of products had been made in post-war Wales. From aeroplanes to Zimmer frames, from abrasive materials to zip fasteners, it can be claimed that at one time or another, it was being made somewhere in Wales. Faced with such an enormous choice, efforts were focussed on retrospective collecting in two areas: the toy industry and the production of consumer electronics.
Both these industries made significant contributions to the Welsh economy and we are attempting to create definitive collections in each area. Click here to see some of these items.
At the same as this element of the collecting policy began, it was also decided to arrange visits to a number of current Welsh companies in order to acquire some of the products presently made here. This on-going process has targeted firms that represent the diverse range of industries to be found in modern Wales.