Slate Industry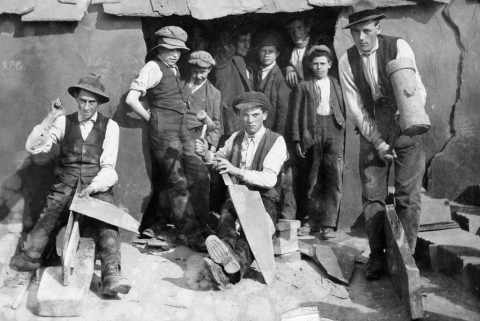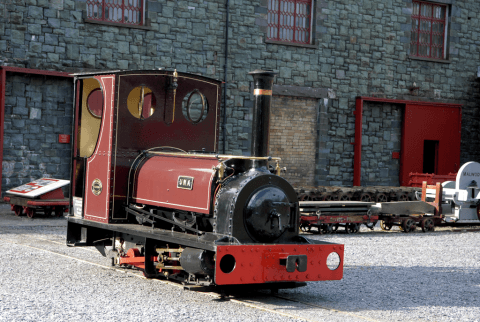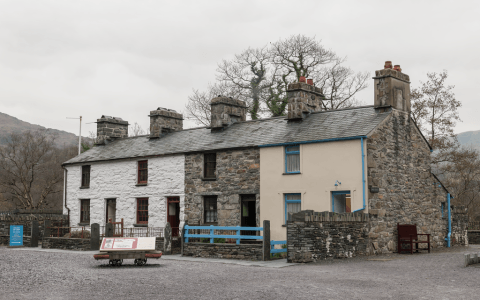 The National Slate Museum is located at Gilfach Ddu - Dinorwig Quarry's former repair and maintenance workshops. These workshops catered for all the repair and maintenance work demanded by the quarry, everything from repairing steam engines to building wagons to carry slates. As a result it would appear that the Slate Museum's collection is dominated by large machinery, but there is much more to the collection of over 8,000 objects, documents and photographs.
The core element of the collection is the objects that were on the site when the Museum was established i.e. the original fixtures and fittings of Gilfach Ddu, such as the water wheel and the Pelton wheel, and the machines in the workshops. These are the objects that give the Museum its air of authenticity and which inspired people such as Hugh Richard Jones (Dinorwig Quarry's last Chief Engineer) back in 1969 to establish a museum in Gilfach Ddu.
The second category of objects forming the collection relates to those collected over the years by the Museum staff. These objects build on the core collection because they come from various districts of Wales, reflecting the importance of the industry throughout Wales. These objects are very diverse, for example, Una, the steam engine which originally operated in Penyrorsedd Quarry, Dyffryn Nantlle, or the 'Smith Rodley' excavating machine from Dwr Oer Quarry, Blaenau Ffestiniog. This category also includes a representative collection of small tools and equipment used by quarrymen such as chisels and trimming knives
The third category of objects forming the collection is those objects used to furnish Fron Haul - a row of four quarrymen's houses moved stone by stone to the Museum from Tanygrisiau - and the Engineer's House. These objects are very varied as the houses have been furnished to reflect different periods and locations:

No. 3 Fron Haul - 1861, Tanygrisiau - the golden age of the slate industry;
No. 2 Fron Haul - 1901, Bethesda — the Penrhyn Strike;
No. 1 Fron Haul - 1969, Llanberis — Dinorwig Quarry closes;
Engineer's House - 1911, Gilfach Ddu, Llanberis.
Slate Industry