In 2016 I received a phone call from Nichola Thomas. She had a son, Rhys, who would love to volunteer at the museum. He was seventeen and in college part-time and he was autistic.
We decided to meet Rhys and Nichola to find out what his interests were and how he could help out in the museum.
Rhys was quite shy at first and didn't say much, but took everything in. We worked out a plan that he could come for two hours every Wednesday from eleven o'clock until one o'clock. Rhys would help me with a 'handling object' table and we would encourage visitors to hold objects from the 1950s, 60s and 70s and talk about their memories or just learn about the objects. Things like 'Green Shield Stamps', cigarette coupons, old electrical items and old tools.
Now, most of the staff at the museum had little or no understanding of autism. One lady, Suzanne, has an autistic son and she could explain things like how to interact with Rhys. We all felt we should be better informed, so all the staff were offered 'autism awareness' training. I think everybody signed up.
The training really opened our eyes to the world of autism. One huge point that came out of the training was that many organisations have a 'chill-out' space. This is for anyone who is feeling anxious or stressed or just needs to get away from the hustle and bustle. We decided we needed something like this at the museum.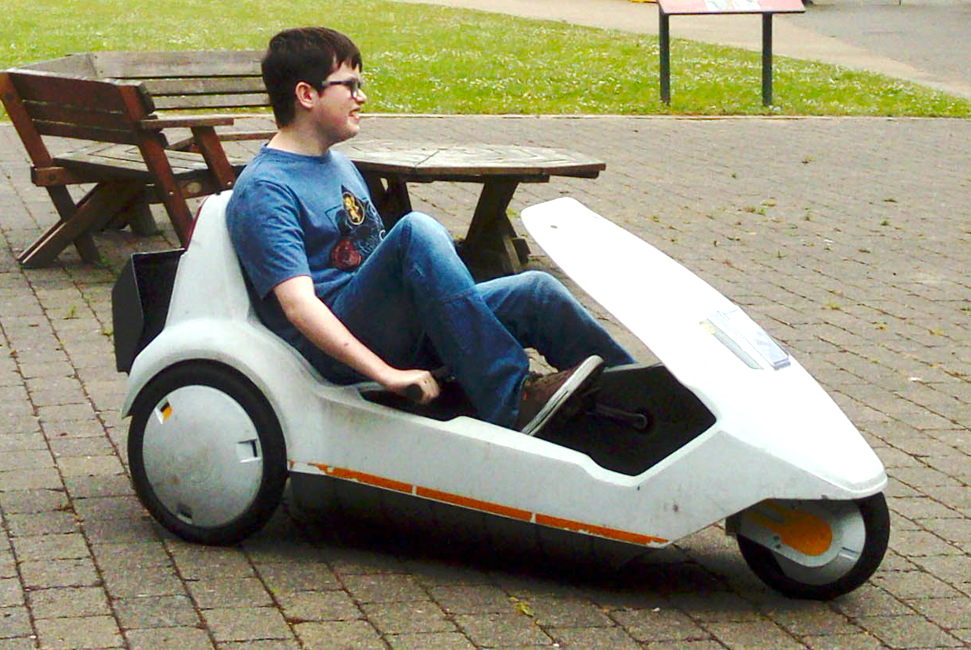 By now Rhys had really started to enjoy his time at 'work'. Everybody noticed a real transformation as he became more outgoing and less shy and regularly starting conversations with complete strangers. We asked Rhys to help us with the design of the 'Chill-out' Room. He came into his own, making great recommendations and also being our spokesperson about what we were trying to achieve. He even made a number of radio appearances on the Wynne Evans show.
Rhys became such a favourite on the show that he invited Wynne to come and officially open our 'Chill-out' room.
Rhys is full-time in college now so can only volunteer at the museum during holidays. We always love to see him and he really adds something to our team. Our 'chill-out' room is a total success and is used daily.