The country craft of hedgelaying is being demonstrated at Fagans National History Museum during 2017. Hedgelaying creates a stronger, thicker barrier to keep animals within fields, and provides shelter and shade for them. This year it will be combined with opportunities to try out the craft and the museum provided its first hedge-laying training courses for the public.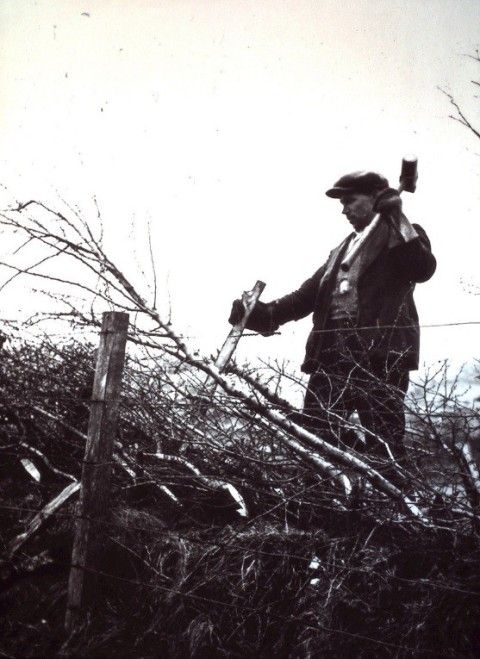 Creating fields and hedges
From the sixteenth century onwards, vast areas of open land were enclosed and turned into fields for agricultural use. Hedges were planted to prevent sheep and cattle from straying, and to separate grassland from crops. Such hedges also provided shelter, a source of food such as berries, and habitat for wildlife and fauna. Hedges were also cheaper than building and maintaining dry-stone walls.
The craft of hedge laying
Hedges are maintained by laying. Once the trees had grown to a certain height, they were cut and laid horizontally to form a stock-proof barrier. The cut is not made through the branch in order to allow the tree to re-grow. What is created is effectively a living fence. The work is done during the less busy winter months when there is less foliage and the tree will re-grow.
Welsh hedging styles
Methods of laying hedges vary in different parts of Wales. Styles differ according to how the branches are positioned, the use of stakes, and whether binding is used. Hedging is often accompanied by building banks and digging ditches. The hedges being laid this year at St Fagans are in the stake and pleach style from Brecknockshire (Powys).
Stages in laying a hedge, stake and pleach style.
Photographs taken in Sennybridge and Cray, Brecknockshire, 1972-73.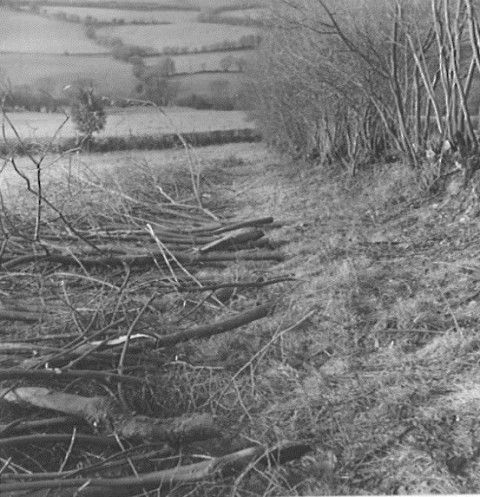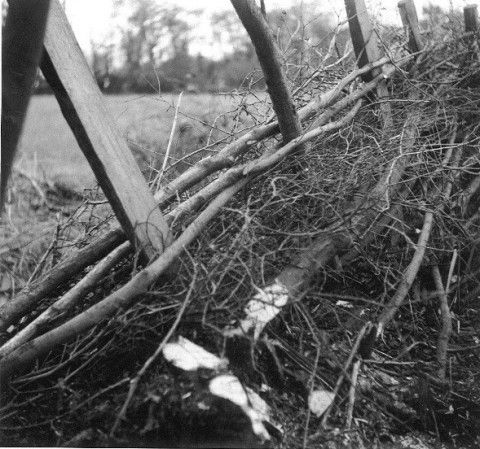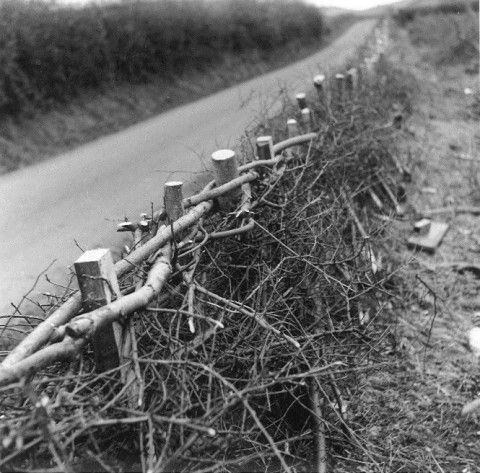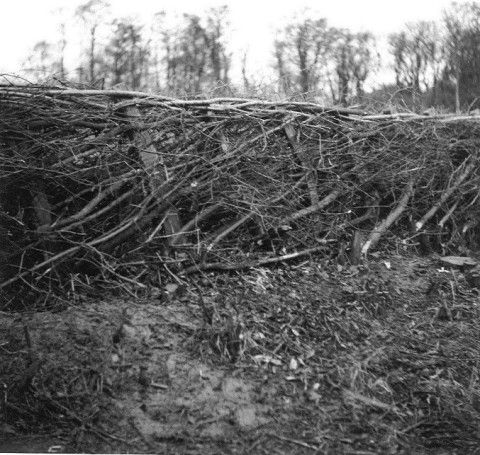 Gareth Beech
Senior Curator: Rural Economy
Historic Properties Section
History and Archaeology Department