Abernodwydd Farmhouse
48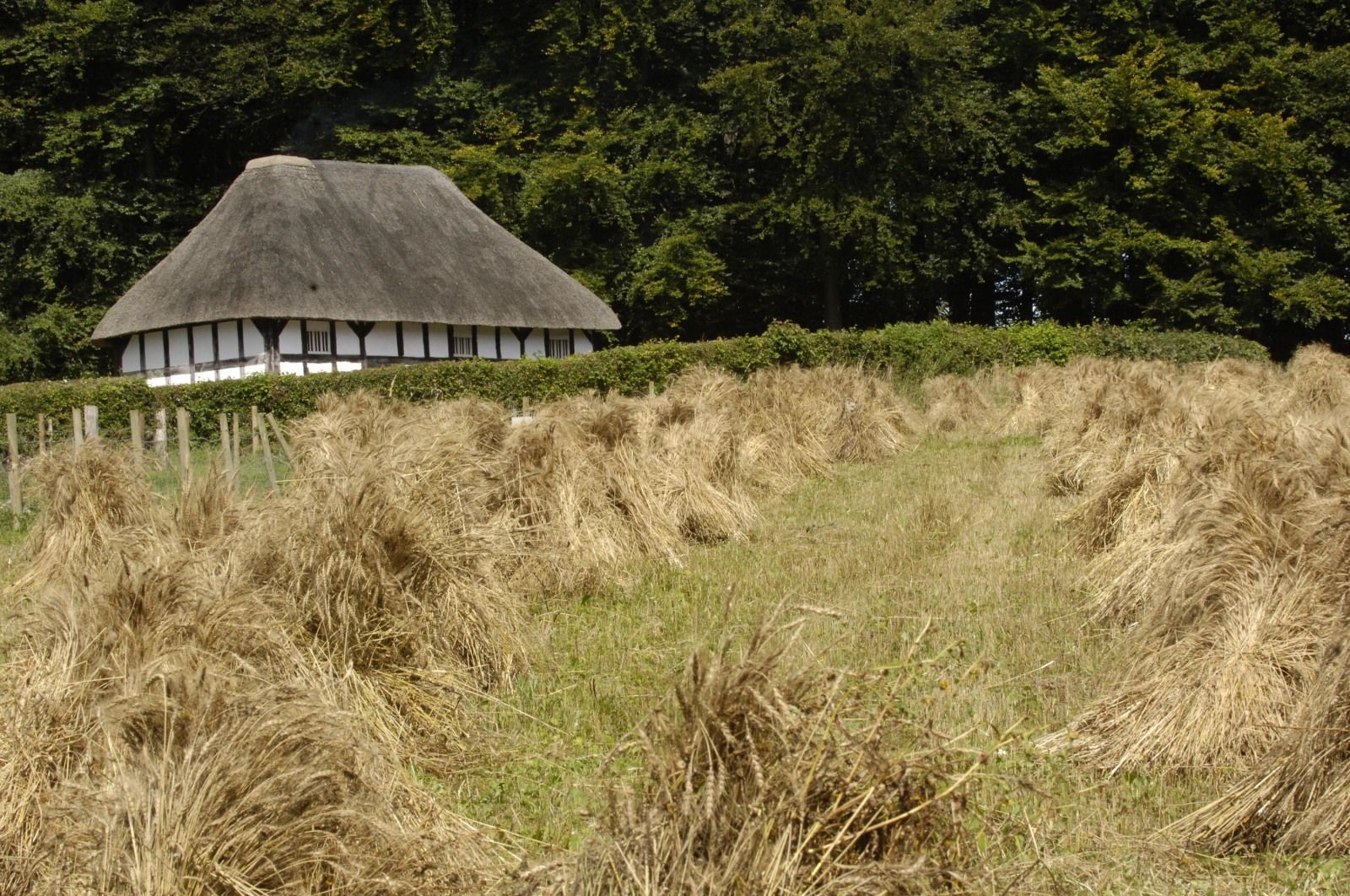 What type of building is it?
A timber-framed thatched farmhouse, built in 1678 as an open-hall with a fire in the centre of the floor and open to the roof. It is typical of the timber-framed houses of mid-Wales and the Marches in both plan and construction, with the fireplace adjacent to the only doorway. The walls are set on a low stone plinth to prevent the beams rotting, with the panels between the timbers filled with woven hazel rods daubed with clay. The floors are of beaten earth.
Who lived here?
Abernodwydd was home to the Rhys family for over 300 years, until the last members of the family left in 1936. In the early 1700s, Evan and Jane Rhys lived there. They must have been quite well-off, as Evan paid to renovate the farmhouse in 1708. He built the fireplace and stone chimney that you see today, and a loft above the hall for storing the farm's produce.
What type of farming did they do?
Farming at Abernodwydd was a mixture of growing crops and grazing animals. In the dairy you can see a cheese-press and a churn for making butter. This would be for their own use and to sell in local markets. A peat fire burned above the ash-pit, and a cauldron hung to cook simple meals such as broth, roast meat and bread.
Did you know?
Abernodwydd was one of the first buildings to be moved to the Museum in 1952.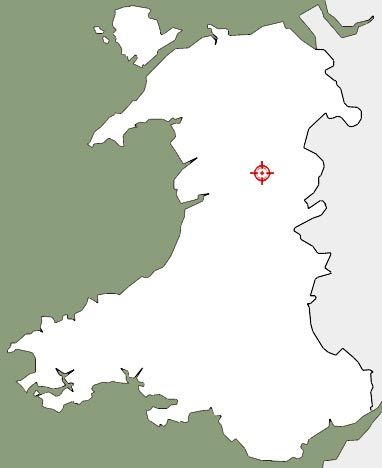 Building facts:
Original Location: Llangadfan, Powys (Montgomeryshire)
Date originally built: 1678/1708
Furnished: 18th century
Dismantled and moved to St Fagans: 1951
Date opened to the public: 1951
Listing status: Grade 2