Cockpit
This 17th-century circular thatched cockpit stood originally in the yard of the Hawk and Buckle Inn, Denbigh. By 1965 the building was derelict and, since the prohibition of cockfighting in 1849, had been used for a number of purposes including a pig weighing centre and, more recently, a garage. Owing to the removal of internal fittings, probably in the late 19th century, the fighting stage, and amphitheatre-style tiered seating, are reconstructions.
Until its prohibition, cockfighting was enjoyed for centuries in Wales by all social classes. Crowds flocked to their local pits, be they indoor or out, to witness the gory encounters where birds fought each other to death.
Cocks were bred and trained to spar and were restricted to hardy diets, including wheatmeal bread steeped in urine, in order to become champions. With gambling rife, bouts were riotous and chaotic affairs, often ending in pandemonium.
A photograph of a silver tankard presented for cockfighting at the Denbigh cockpit in 1726 is held in the Museum's photographic archive. The structure was moved to St Fagans in 1965.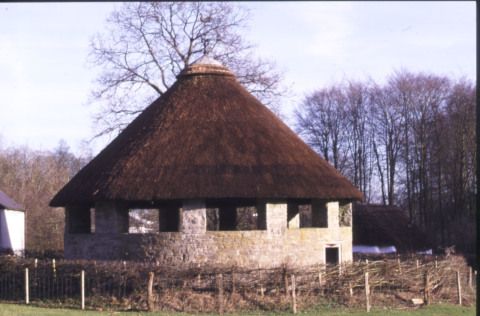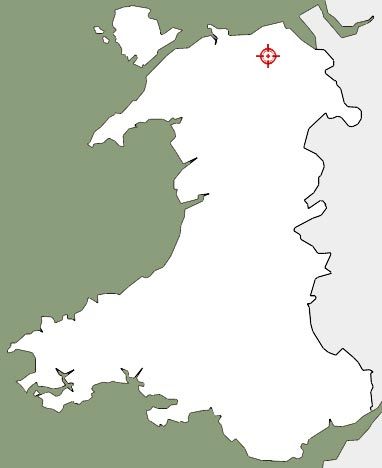 Building facts:
Original Location: Hawk & Buckle Inn, Denbigh, Clwyd (Denbighshire)
Date originally built: Late 17th century
Dismantled & rebuilt at St Fagans: 1965
Opened to the public: 1970
Listing status: Grade 2