The Tollhouse
What type of building is it?
A tollhouse built in 1771 on the southern outskirts of Aberystwyth. This building and its gates cost £40 to erect, nearly four times what a mud and thatch cottage like would have cost. It was built of local slate-stone and was roofed with Pembrokeshire slates. The building contains just one room, one end being used for the collection of tolls. A single fireplace at the opposite end of the house was used for heating and cooking.
Why were they built?
Two hundred years ago, travelling in Wales was a costly business, with tollhouses like this one scattered across the roads.
In those days, turnpike companies were responsible for building and maintaining roads. These companies borrowed money from wealthy landowners and then placed gates, bars or chains across the road, forcing travellers to pay high tolls to pass. The sign on the side of the building shows the various charges for vehicles and animals. David Jones of Dihewid was appointed as the first gatekeeper in November 1771, the first tolls being charged on 23 March 1772.
Who used these roads?
These roads were used mostly by poor farmers, who already paid rent to the landowners plus a tithe (10% of their income) to the Church. The tollhouses became a target of growing resentment, which in the south-west boiled over into violence.
What were the Rebecca Riots?
Between 1839 and 1844, a group called Merched Beca ('daughters of Rebecca') attacked and destroyed around 250 tollhouses and tollgates with axes. The 'daughters' were mainly men, who blackened their faces and wore women's clothes to avoid being recognized. The army was sent to stop the protesters, and a number were arrested. Many were jailed, and some of the leaders were exiled to Australia. Even in the face of such strong opposition, the tollhouses were active for another twenty years. This tollhouse remained open until 1889.
16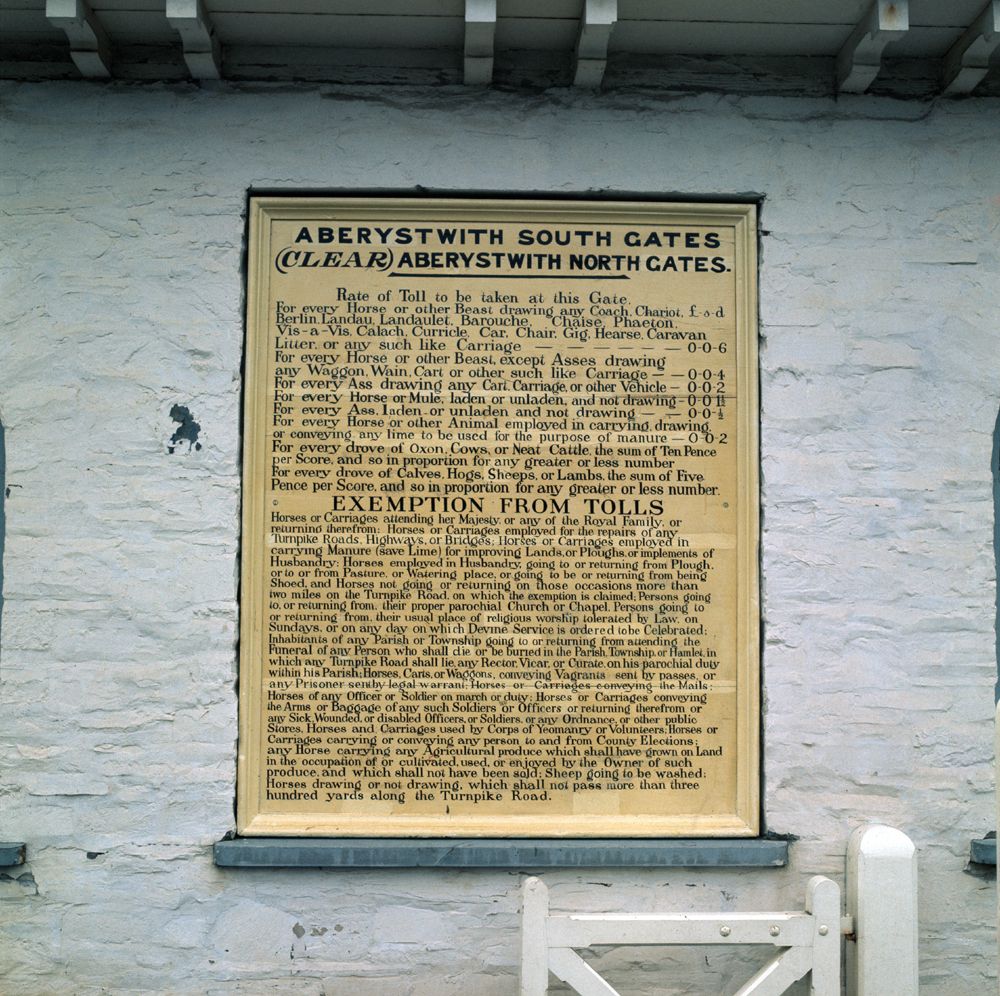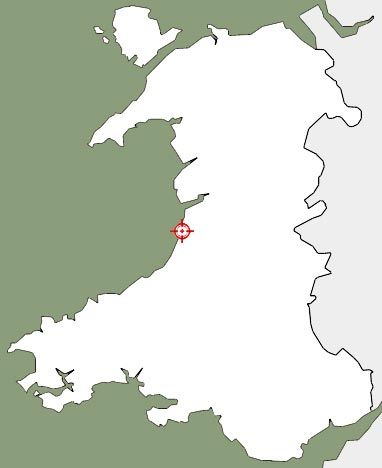 Building facts:
Original Location: Penparcau, Aberystwyth, Ceredigion (Cardiganshire)
Date originally built: 1771
Furnished: 1843
Dismantled and moved to St Fagans: 1962
Date opened to the public: 1968
Listing status: Grade 2