Nantwallter Cottage
13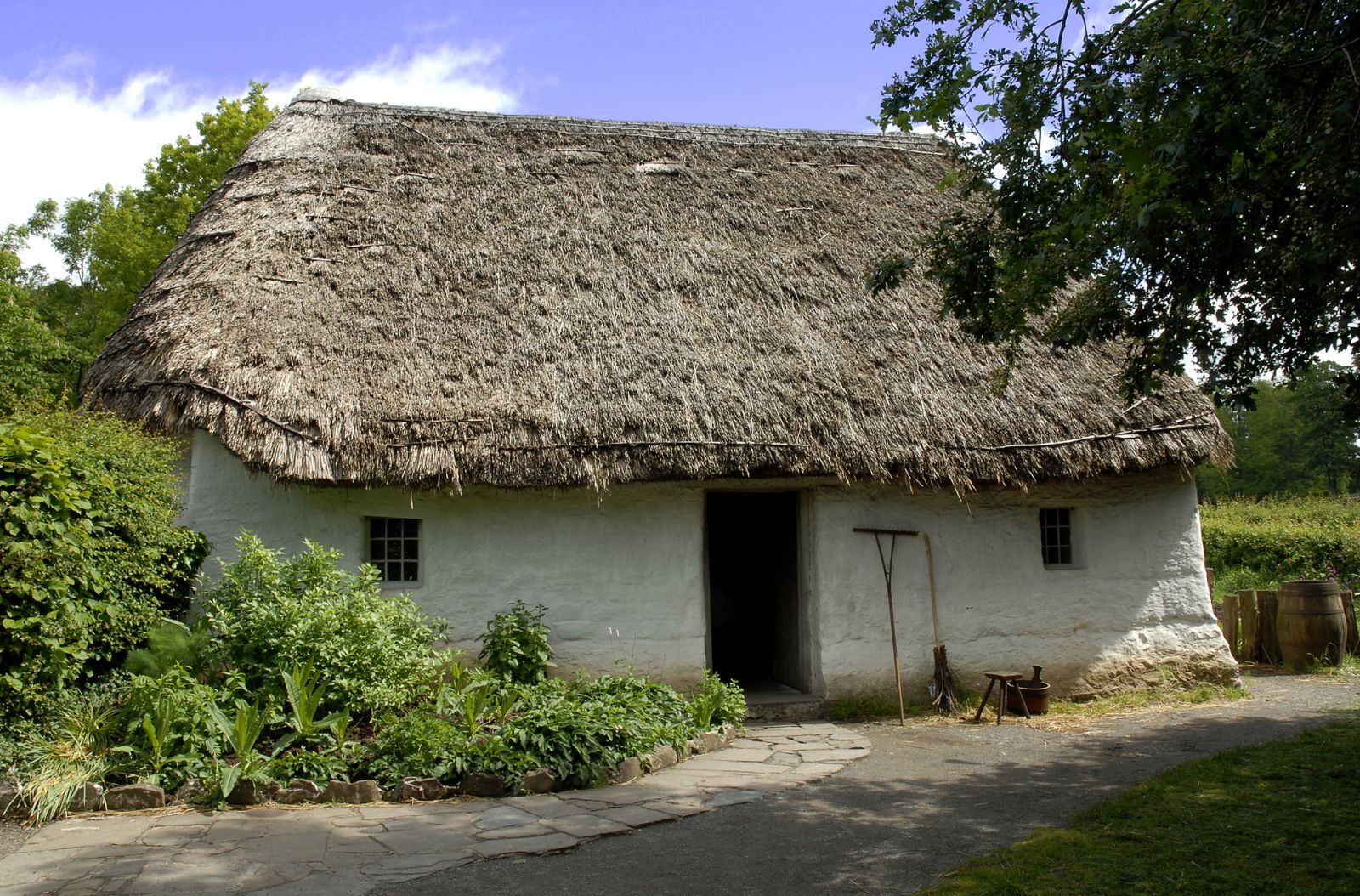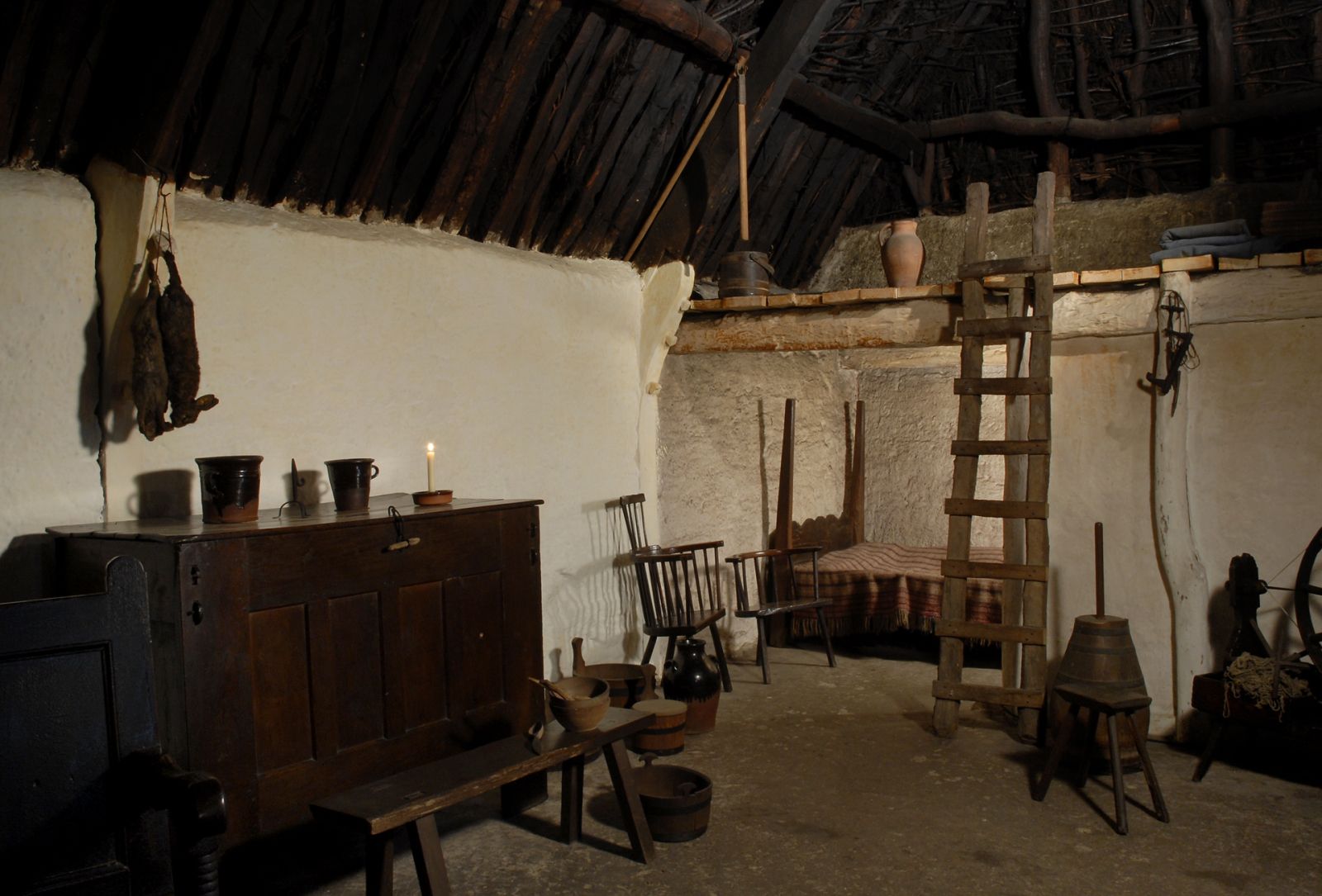 This cottage is built of clay or mud, known locally as clom. The clay was dug on the site and mixed with straw, earth and small stones and then laid in layers, which had to be allowed to dry for several days before the next one could be added. The roof is supported by timbers joined together to form two sets of scarfed crucks, on which wattle, gorse and finally straw thatch were laid. The half-loft, partition and chimney-breast are also made of wattle-work.
The original occupants worked on the nearby Taliaris estate, on whose land the cottage was built, probably about 1770. The plain furniture depicts the home of a farm labourer at the end of the 18th century. The settle placed by the fireside was an important piece in the cottage, providing a draught-free sitting area for the family. The table was also a practical piece, being long and narrow to provide more living space and fitted with deep drawers for storage.
In the sleeping area are two post beds - the posts would have originally been used to hang sacking in order to keep the warmth in at night. Outside is a small stone-built pigsty with hen loft above, with a stone-tiled roof.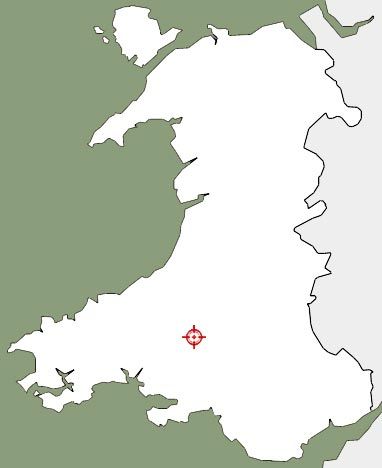 Building facts:
Original Location: Taliaris, Carmarthenshire
Furnished: Late 18th century
Date originally built: c.1770
Dismantled & rebuilt at St Fagans: 1990
Opened to the public: 1993