Prefab
45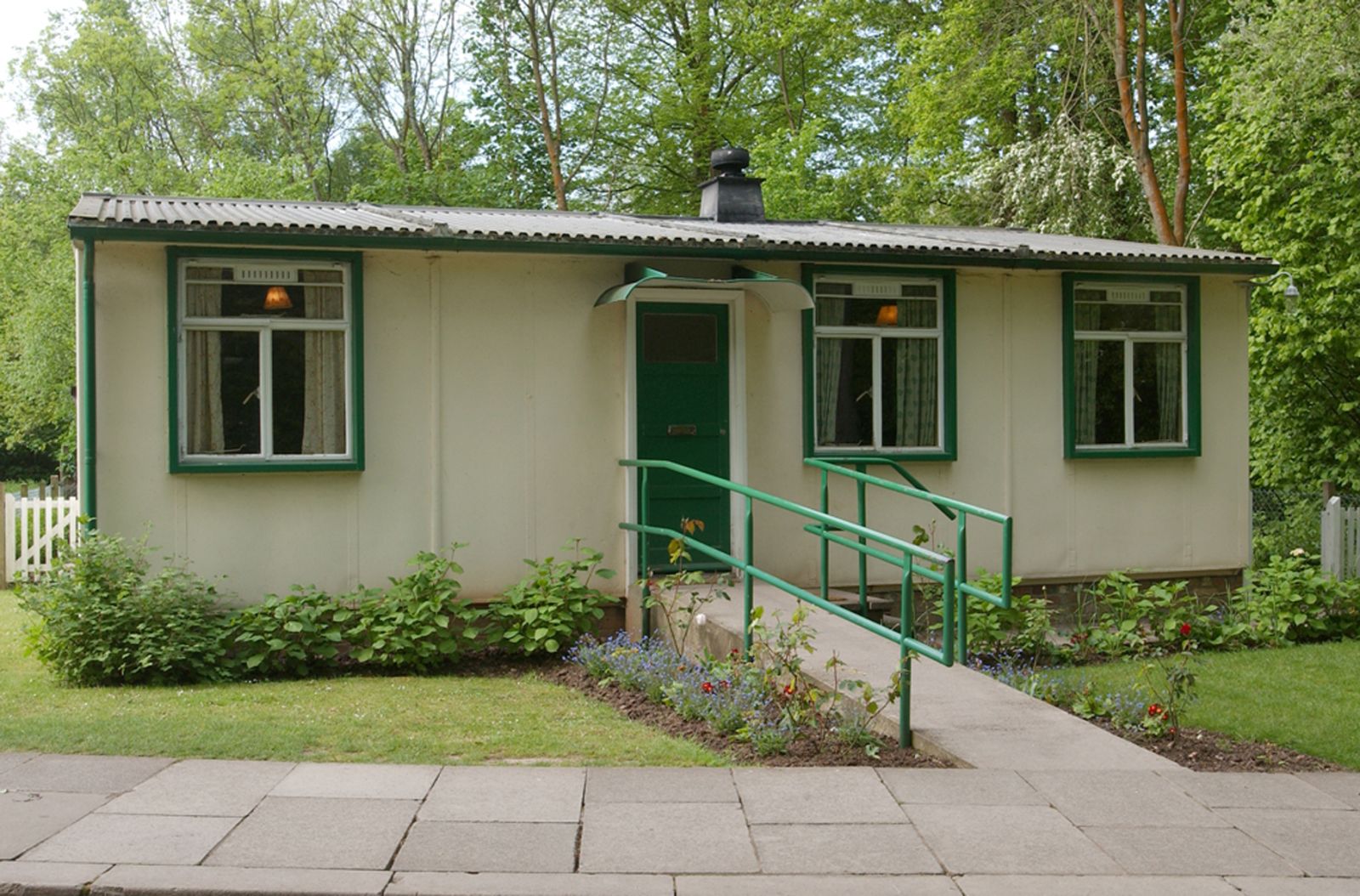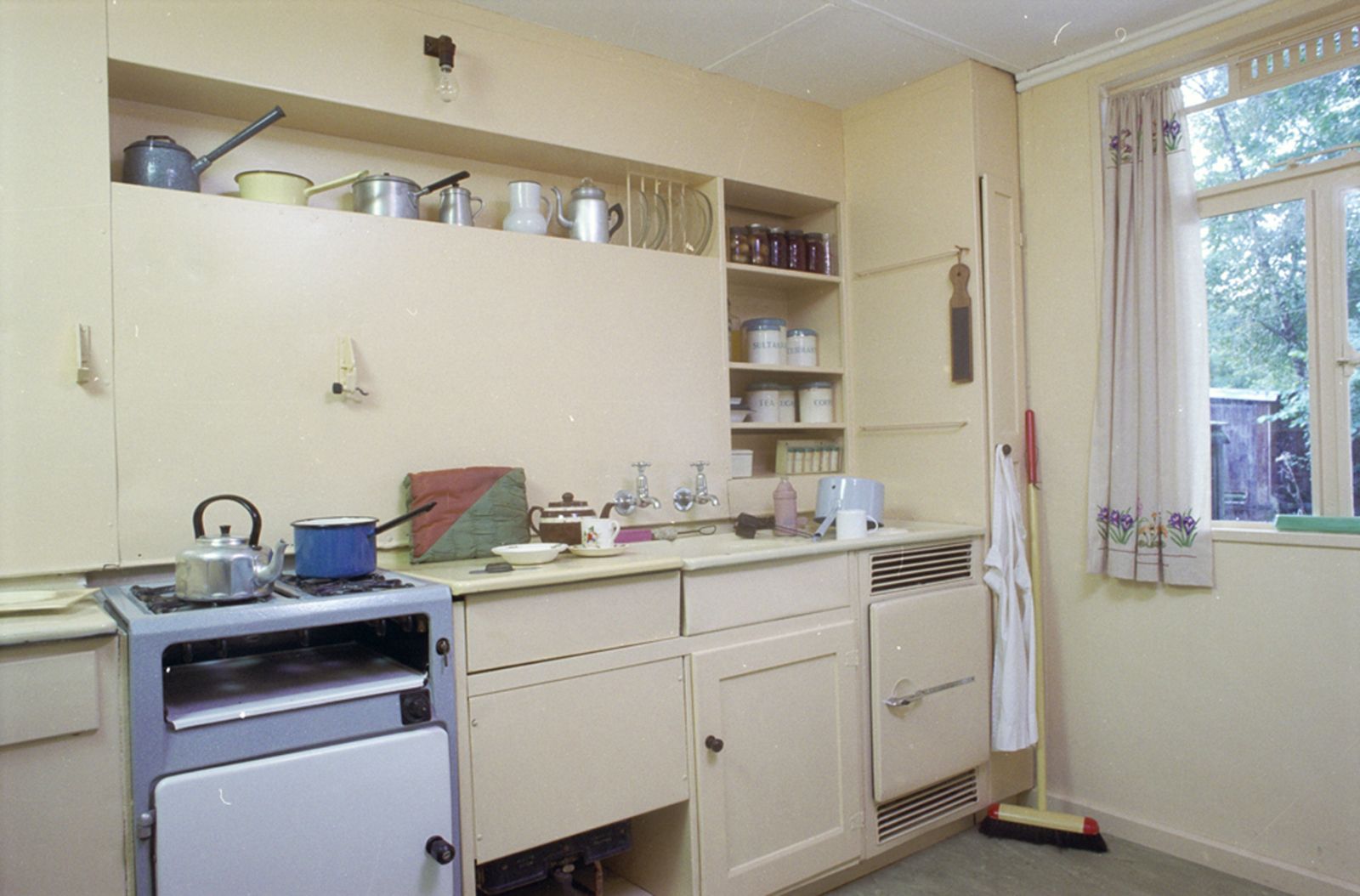 The prefabricated bungalow, or prefab as it became popularly known, was designed as a means of providing large numbers of houses quickly after the Second World War, to replace some of those lost through bombing.
Each dwelling contained two bedrooms with built-in wardrobes, a living room, entrance hallway, fitted kitchen and bathroom. It boasted hot and cold running water, a cooker (gas or electric), a 'copper' for washing, as well as a built-in refrigerator.
In all, more than 153,000 prefabs were manufactured, as well as prefabricated two-storeyed houses. Four different versions were produced, all using more or less the same layout, but made of different materials. The aluminium bungalows, like the version at the Museum (the 'Type B2'), were made in factories that had produced aircraft during the War.
This was one of forty such prefabs that were built in Llandinam Crescent in 1948. Designed with a life-expectancy of about 10 years, very few still survive today. This building may be the only aluminium prefab left in Britain.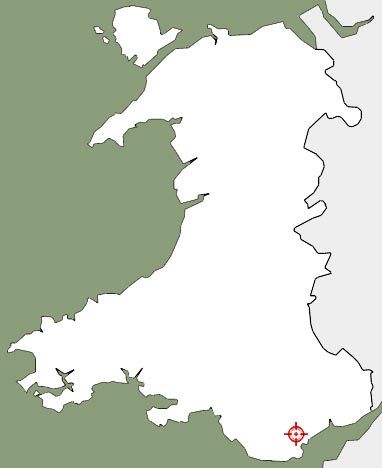 Building facts:
Original Location: Llandinam Crescent, Gabalfa, Cardiff (Glamorgan)
Date originally built: 1947
Furnished: 1950
Dismantled & rebuilt at St Fagans: 1998
Opened to the public: 2001