Stryd Lydan Barn
A cruck and timber-framed barn created by linking two separate structures. The earliest part, a cruck-framed barn, dates from about 1550. A timber-framed structure was built nearby about 1600, the two later being linked to form a single building with a large central open bay.
The walls are wattled using flat chestnut laths woven vertically through horizontal staves. The building is thatched with wheat straw.
Carpenters' marks can be seen on many of the timbers, showing that the building was first made on the ground in the carpenter's yard, the timbers numbered, and then finally assembled on site.
The circular mound outside holds a horse-engine used for driving a threshing machine.
The building was dismantled and moved to the museum in 1950.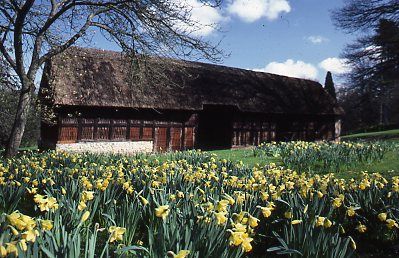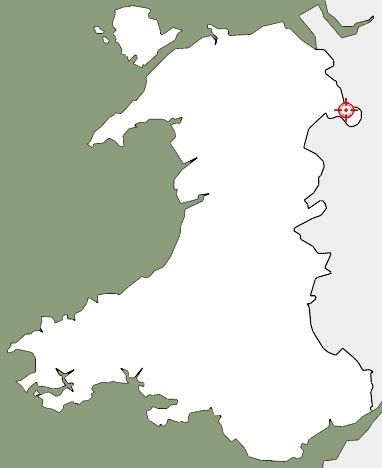 Building facts:
Original Location: Llanerch Banna, Penley, Clwyd (Flintshire)
Date originally built: c.1550
Dismantled and moved to St Fagans: 1950
Date opened to the public: 1951
Listing status: Grade 2