Pen-rhiw Chapel
49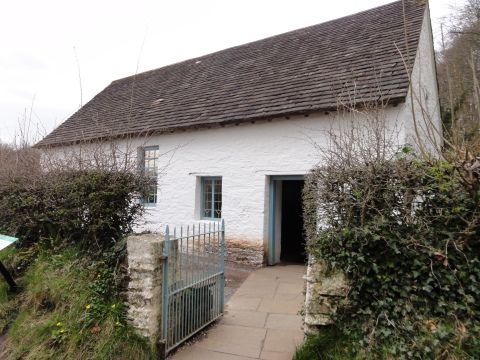 What is this building?
This is Penrhiw Unitarian Chapel. It is a Grade 2 listed building.
Where was Penrhiw built?
The chapel was first built in Drefach- Felindre in Carmarthenshire.
This area was known as 'Y Smotyn Du', the black spot, by other Christian groups who disagreed with the beliefs of Unitarians.
By 1851, there were twenty-seven Unitarian chapels in Wales, seventeen of them in this area.
Other areas of Welsh Unitarianism included Merthyr, Aberdare, Swansea and Wrexham.
Unitarians were also very active in movements for factory reform, public health, prison reform and the rights of women.
When was the chapel built?
The chapel was probably originally built as a barn and it was acquired by the Unitarians in 1777.
In Welsh this is known as 'blwyddyn y tair caib' – 'the year of the three pickaxes' because of the shape of the number '7' in the date.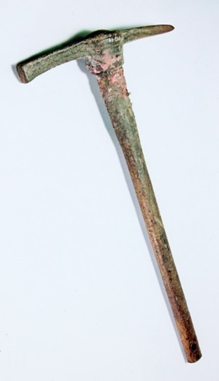 Collections Online | National Museum Wales
What does the building tell us about Unitarianism?
You can see that the chapel is unadorned and simple in its construction.
In some ways it still resembles a barn rather than a place of worship.
Unitarians believe that colour and decoration are not necessary for their religion.
Unitarians believe that God is one single entity and do not accept the idea of the Holy Trinity i.e. God, Son and Holy Spirit.
They believe that Jesus is a teacher to be followed not worshipped.
Here is the inside of the chapel. Again you can see that is layout is unelaborate with the minimum of colour.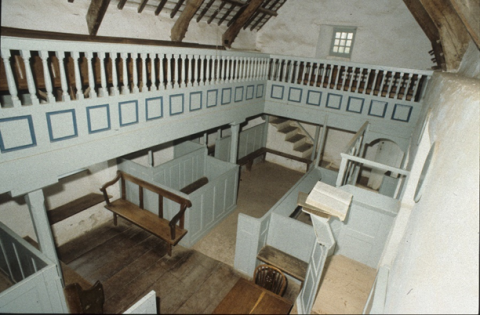 Each family that worshipped at the chapel was responsible for maintaining their own pew i.e. a bench or box so each one of them is different. You can see the pulpit on the right-hand side of the photo.
In 1870 a gallery was added so more people could worship in the chapel.
Unitarians attach great importance to tolerance and learning.
When the chapel was dismantled a 'Welsh Not', quills and inkpots were found under the floor which tells us that the building was once used as a school.
The fact that a 'Welsh Not' was found in the building does suggest that the Unitarians supported children being taught through the medium of English rather than Welsh.
Welsh not - Collections Online | National Museum Wales
Did you know?
Dr. Iorwerth Peate, the first curator of St Fagans National Museum of History is buried in the grounds of Penrhiw Chapel.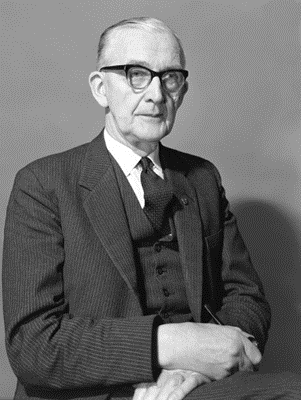 The chapel has been used regularly for carol services at Christmas, Easter and Harvest festivals as well as for marriage blessings.
What's On at St. Fagans National Museum of History
Famous people who were Unitarians include the author Louisa May Alcott who wrote Little Women, Edvard Grieg, the Norwegian composer, and Tim Berners-Lee, creator of the World Wide Web.
Building facts:
Original Location: Dre-fach Felindre, Carmarthenshire
Date originally built: 1777
Date opened to the public: 1956
Listing status: Grade 2