Pen-rhiw Chapel
49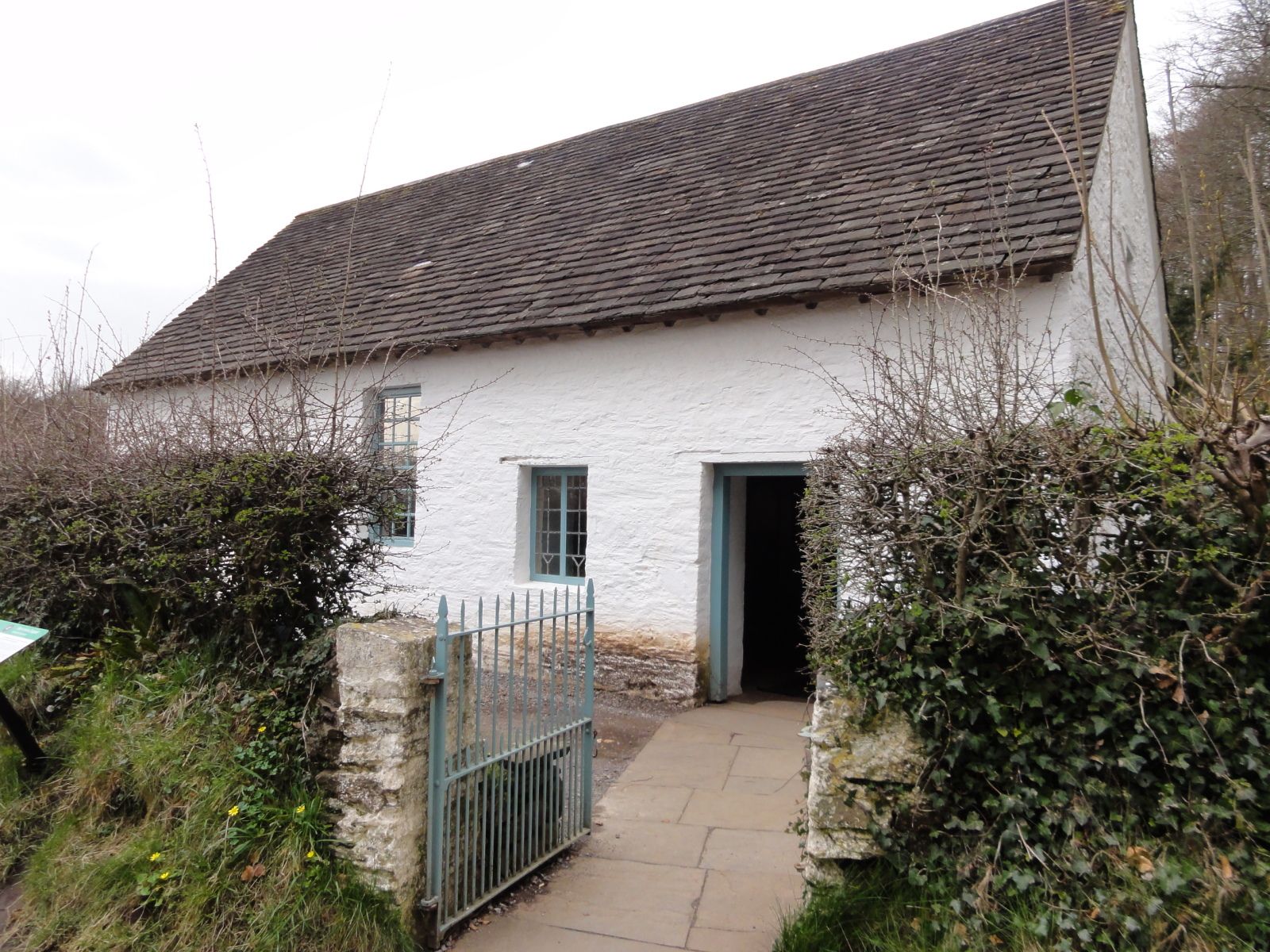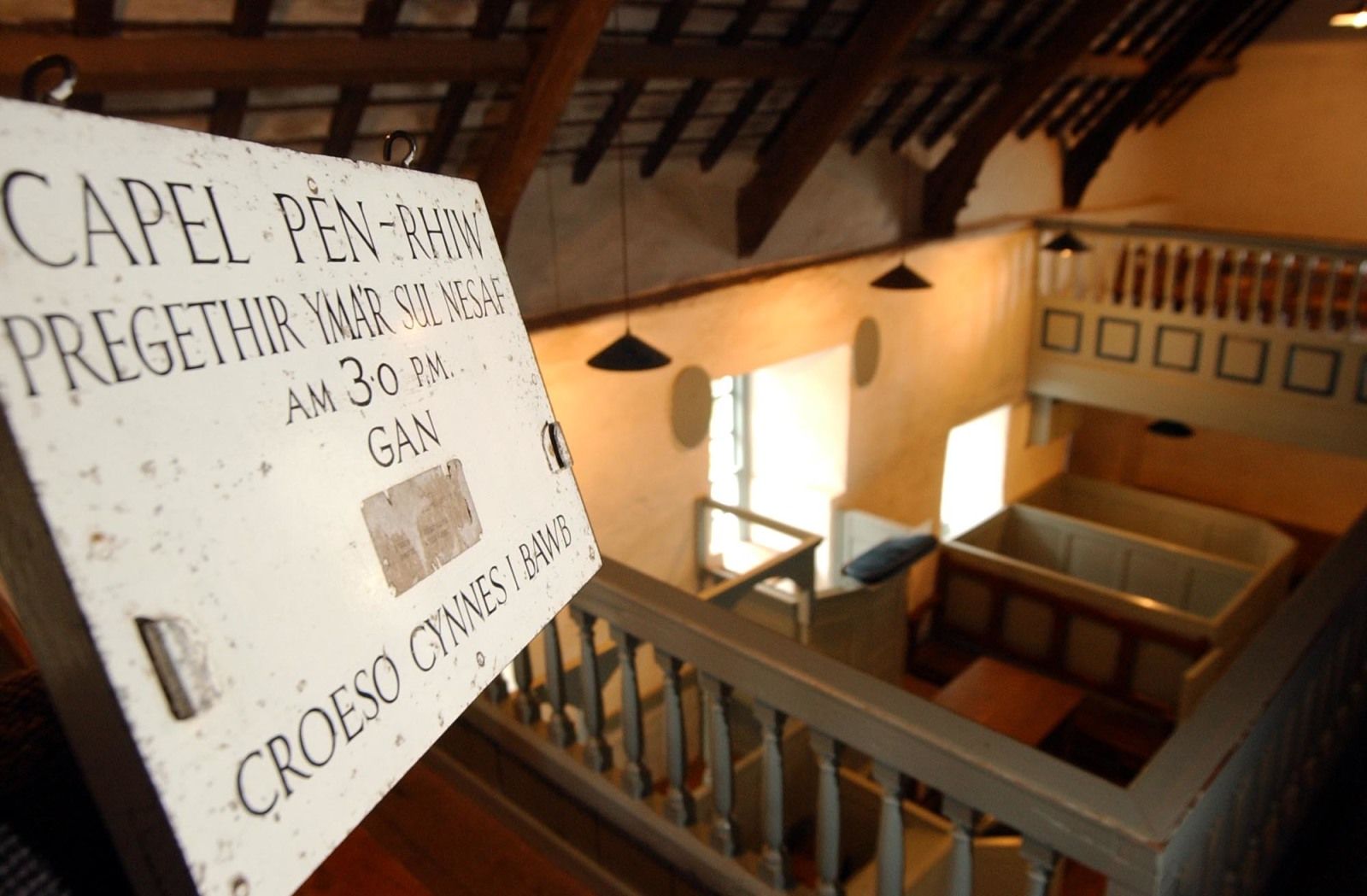 Probably first built as a barn during the mid-eighteenth century, the building was acquired in 1777 by the Unitarians for use as a meeting house or chapel. The original loft was removed or altered in the 19th century to create the present gallery, greatly increasing the seating capacity.
The pews downstairs are all slightly different, showing that they were originally built for the families who then took responsibility for them. The chapel deacons sat in a pew to the side of the high pulpit, which was raised when the gallery was built. The floor of the building is of beaten earth except for the communion area which is boarded. The stone seats which are seen in the bank outside were used during preaching festivals.
Unitarians have always valued learning and the chapel housed both elementary and grammar schools during its history; ink bottles, quill pens and a 'Welsh Not' were found under the floor when it was dismantled. The chapel was dismantled in 1953 and moved to the museum. It is still used as a place of worship with services being held at taking place at Christmas, Easter and Harvest Thanksgiving.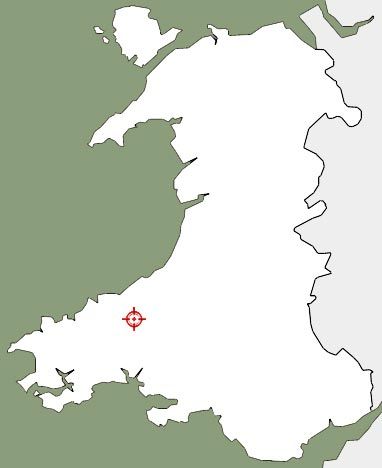 Building facts:
Original Location: Dre-fach Felindre, Carmarthenshire
Date originally built: 1777
Date opened to the public: 1956
Listing status: Grade 2